#NewsStory: RLA reveals new identity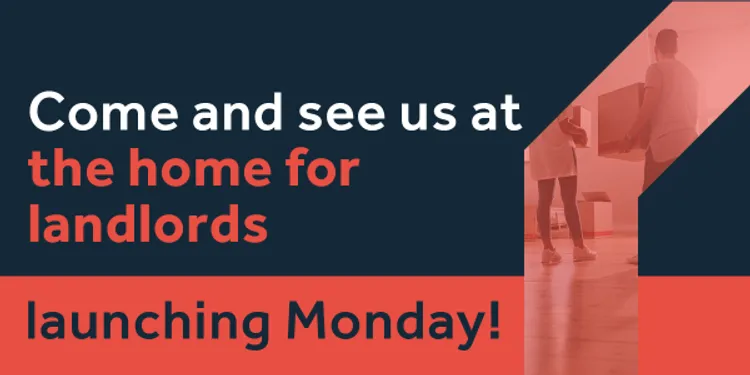 The Residential Landlords Association today reveals its new corporate identity, as the home for landlords.
For the last two decades the RLA brand has been synonymous with trusted information and advice, quality training and robust campaigning and research work.
Now, to coincide with the RLA's 20th birthday, it has undergone a total rebrand to reflect the changing landscape of the private rented sector (PRS) and the dynamic attitudes of modern landlords.
While it may not look the same, the association will continue to offer all those services members have come to rely on and more, with a new conference programme and a range of 20th anniversary celebrations planned this year.
RLA chairman Alan Ward said: "The RLA is a very different organisation from the one we launched 20 years ago and our original logo has served us well.
"Always innovative, we needed to reflect the modern values of landlords and renting, and the new logo makes that statement emphatically.
"Our mission to advise, inform, educate, represent and protect our members remains unchanged.
"We're extremely proud of how much the association has grown over recent years and we want to continue evolving and welcoming new members."
Chief Executive Andrew Goodacre added: "Our new identity is more than a rebrand; it is part of our aim to empower better landlords and change the perceptions of landlords in the mainstream media – an on-going battle.
"We believe our powerful and contemporary new look will make us more approachable, more powerful in campaigning and more accessible to members, politicians and academics."
---
About RLA:
RLA has over 30,000 members nationwide, with a combined portfolio of over a quarter of a million properties. Home to a growing community of landlords, the RLA delivers day-to-day support, expert advice and government campaigning, plus a range of high-quality services relevant to their landlord's needs.
TDS has partnered with the RLA to bring you DepositGuard which offers RLA landlord members deposit protection at discounted rates.
---
About TDS:
About TDS
Tenancy Deposit Scheme (TDS) is a Government-approved scheme for the protection of tenancy deposits; TDS offers both Insured and Custodial protection and also provides fair adjudication for disputes that arise over the tenancy deposits that we protect.
We provide invaluable training in tenancy deposit protection and disputes for agents and landlords through the TDS Academy as well as joining with MOL to provide the Technical Award in Residential Tenancy Deposits.
TDS Insured Scheme: where a TDS member can hold the tenancy deposits as stakeholder during the term of the tenancy.
TDS Custodial Scheme: where TDS hold the deposit for the duration of the tenancy.
TDS Academy: TDS provides property professionals with invaluable training in tenancy deposit protection and tenancy deposit disputes.
TDS Northern Ireland: TDS is Northern Ireland's leading and only not for profit tenancy deposit protection scheme.
TDS can only comment on the process for our scheme, other deposit protection schemes may have a different process/require different steps. Content is correct at the time of writing.
These views are those of the author alone and do not necessarily reflect the view of TDS, its officers and employees.
ARLA|Propertymark: For agents who would like to stay up to date, you can contact Propertymark | ARLA at: join@propertymark.com. By being a member of Propertymark | ARLA you will be eligible for TDS Insured best headline rates.
RLA: If you are a landlord and would like to keep up to date with any changes that may affect you or your responsibilities, you can contact the RLA at: info@rla.org.uk and quote reference: dg715 to receive 25% off your first year's membership.