Winter is coming: Getting the house ready for the colder months (including winter checklist)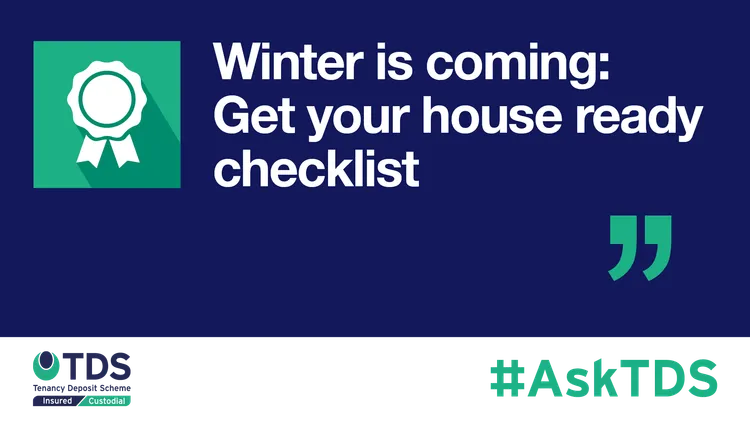 With winter just upon us, it's important for landlords, agents and renters to prepare their properties for the harsh weather to come. The colder weather brings with it various problems for your home, such as frozen pipes or blocked gutters, and is a time when rental properties can experience their worst conditions. To get ahead of the wintry weather, we've put together a handy checklist to help protect your tenants and your rental property during this period.
Make sure your gas safety certificate is valid and updated annually
Ensure your boiler has been regularly serviced
Bleed the radiators (if needed)
Check the stopcock is working
Check poor ventilated areas for mould and condensation
Check the window frames and doors are sealed without cracks
Use draft excluders under doorways and around letterboxes if needed
Expecting the property to be empty during the winter? Run the heating at a low temperature protect from frozen pipes
Check your smoke and CO alarms are all present and in working order
If there's a fireplace, ensure it's clean and clear
Check the external pipes are insulated and protected from being frozen
Make sure the gutters and drains are clear of leaves and debris
Clear garden of leaves, trim back hedges and prune trees
Put away any outside furniture
Check any external lights are working
Check there are no leaks when it's raining in the guttering joints
Are there any missing roof tiles that need replacing? If left, this can cause leaking and interior damp
Its good practice to provide your tenants with a list of helpful contact numbers in case of an emergency, such as a plumber or electrician, should a problem arise
Unsure who is accountable should a problem arise? Take a look at our previous article regarding winter damage and who is responsible here. Additionally, we have real-life case studies of winter damage, burst pipes, and mould during the cold-weather season, please click here
---
About TDS:
Tenancy Deposit Scheme (TDS) is a government approved scheme for the protection of tenancy deposits; TDS offers both Insured and Custodial protection and provides fair adjudication for disputes that arise over the tenancy deposits that we protect.
We provide invaluable training in tenancy deposit protection and disputes for agents and landlords through the TDS Academy as well as joining with MOL to provide the Technical Award in Residential Tenancy Deposits.
TDS Insured Scheme: where a TDS member can hold the tenancy deposits as stakeholder during the term of the tenancy.
TDS Custodial Scheme: where TDS hold the deposit for the duration of the tenancy.
TDS Academy: TDS provides property professionals with invaluable training in tenancy deposit protection and tenancy deposit disputes.
TDS can only comment on the process for our scheme, other deposit protection schemes may have a different process/require different steps. Content is correct at the time of writing.
These views are those of the author alone and do not necessarily reflect the view of TDS, its officers and employees.