Which Deposit Protection Scheme is right for me, Custodial or Insured?
You've chosen to protect your deposit with the government-approved, multi-award-winning Tenancy Deposit Scheme (TDS), but unsure which scheme to use.
TDS offers 2 deposit protection schemes for you to choose from:
TDS Insured deposit protection scheme is completely free to join. You hold the deposit in your bank account for the duration of the tenancy, accruing the interest but paying a small fee to protect this deposit. When the tenancy comes to an end, you return the deposit to your tenant. If there are any disputes regarding deductions made, TDS provides a free end of tenancy dispute resolution service. TDS Insured is the best value insured deposit protection scheme available in England and Wales, and the longest-running insured scheme in the UK.
TDS Custodial deposit protection scheme is completely free to join and use. TDS holds the deposit for the duration of the tenancy, and TDS administers the agreed repayment at the end of the tenancy. A free dispute resolution service is offered should there be any disputes regarding deposit deductions. Custodial is ideal for landlords or agents who don't want to hold the deposit themselves, and a hassle-free way to protect your deposit.
Want to switch from another scheme? No problem!
Switching schemes with TDS is easy. You simply let your existing deposit protection scheme know and we handle the rest.
What about switching internally, can I move from TDS Insured to TDS Custodial?
Yes, switching internally from one TDS scheme to another is simple. You create a new account in your preferred scheme, email our client success team and ask the deposit to be transferred. Our team will then take it from there!
Industry leading rates for agents and landlords
Joining TDS is quick and easy, protect today or speak to our switching experts to find out how TDS can support you! Affiliated members and NRLA members receive discounted rates on their deposit protection.
Here's a helpful breakdown of the benefits of each scheme
Both our deposit schemes are fully government-approved and offer a range of unique benefits to agents, tenants and landlords.
| Deposit Protection | Insured | Custodial |
| --- | --- | --- |
| Is there a joining fee? | No | No |
| Is there a cost to protect my deposit? | Yes | No |
| Agents and corporate landlords are rewarded for low dispute ratios in our Insured Scheme | Yes | No |
| Access to pre-populated prescribed information, making complying with the law quicker and easier | Yes | Yes |
| Agents, save time and cut out duplication of registration data with our API integration | Yes | Yes |
| Dispute Resolution | Insured | Custodial |
| --- | --- | --- |
| We reward you for resolving disputes over deductions independently. TDS Insured offers reduced costs to agents with low dispute tenancy ratios | Yes | No |
| Upload and access your evidence on our online disputes portal, quickly and securely | Yes | Yes |
| Unlike other schemes that only allow tenants to raise disputes, as a TDS customer you will be able to raise a dispute, not just respond | Yes | Yes |
| Access to the AI-powered Dispute chatbot that lets users clarify their tenancy deposit dispute and provide advice on how to present their claim effectively | Yes | Yes |
| Our TDS Academy training helps you to 'think like an adjudicator' and what evidence they look for in a tenancy deposit dispute | Yes | Yes |
| Advanced Technology | Insured | Custodial |
| --- | --- | --- |
| Reduce admin time and eliminate errors with our automated API functionality, transferring deposit data at the click of a button | Yes | Yes |
| Save up to 80% of time at the end of tenancy with our integration with The Depositary | Yes | Yes |
| Administration | Insured | Custodial |
| --- | --- | --- |
| Our platform allows multiple users, with access and permission levels tailored to each user | Yes | Yes |
| You have direct access to a suite of reports to assist with reconciliations | Yes | Yes |
| Protect and move your deposit from one property to the next with our hassle-free process, we do not require a full repayment request (unlike our competitors) | No. You would have to end that protection and create a new one. | No, unless a HMO. |
| Update your tenant information online | Yes | Yes |
| Tenancy activity function: View a history of tenancy stages and how a dispute case is progressing | Yes | Yes |
| Tenant changeover function: Remove tenants from a property without needing to start again | No | Yes |
| Communications dashboard: View the full history of communications | No | Yes |
| Ending a tenancy | Insured | Custodial |
| --- | --- | --- |
| Access to a free Deductions Template guiding you through the process | Yes | Yes |
| Both parties contact TDS to release the deposit | No | Yes |
| TDS manages the repayment | No | Yes |
Why TDS?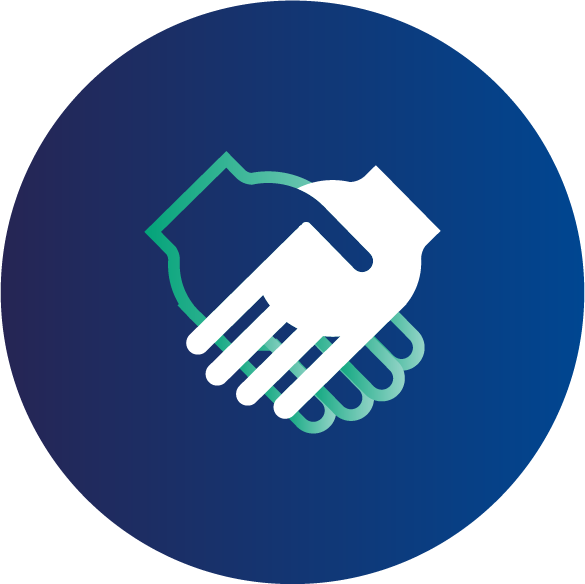 Trusted
Longest-serving government approved scheme
Protecting millions of tenancy deposits
Backed by Propertymark
Rated 4.4/5 by Trustpilot
Easy
Choice (free Custodial & best-value Insured* scheme)
Feature rich online customer portal
Advanced proptech solutions to grow your business
*Get rewarded for low dispute ratios
Helpful
Award winning customer service
Dedicated account manager
Guides and training for agents
Resolve disputes with our free and impartial services
---

About TDS:
Tenancy Deposit Scheme (TDS) is a government approved scheme for the protection of tenancy deposits; TDS offers both Insured and Custodial protection and provides fair adjudication for disputes that arise over the tenancy deposits that we protect.
We provide invaluable training in tenancy deposit protection and disputes for agents and landlords through the TDS Academy as well as joining with MOL to provide the Technical Award in Residential Tenancy Deposits.
TDS Insured Scheme: where a TDS member can hold the tenancy deposits as stakeholder during the term of the tenancy.
TDS Custodial Scheme: where TDS hold the deposit for the duration of the tenancy.
TDS Academy: TDS provides property professionals with invaluable training in tenancy deposit protection and tenancy deposit disputes.
TDS can only comment on the process for our scheme, other deposit protection schemes may have a different process/require different steps. Content is correct at the time of writing.
These views are those of the author alone and do not necessarily reflect the view of TDS, its officers and employees.