How energy efficient homes can help safeguard against rent arrears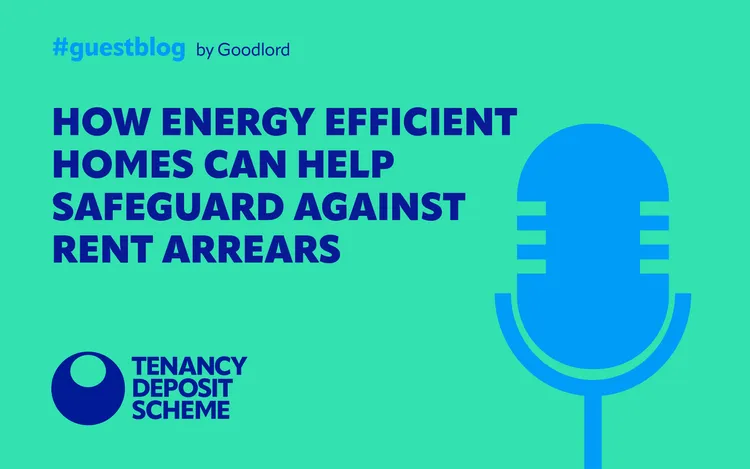 Author: Rik Smith, Director of Tenancy Services, Goodlord
Energy is still hitting the headlines in 2023. Although new price forecasts are optimistic, upcoming energy efficiency changes for private rented homes are likely to require investment from many landlords – yet there are positives for landlords and agents to take from these new requirements, and ways to plan ahead.
Optimism in new energy forecasts
Over winter 2022 to 2023, the UK and Europe succeeded in securing a short to medium-term supply of gas to make sure that there were no shortages over the colder months.
Combined with a milder winter than anticipated, supply and demand over gas is more balanced, leading to wholesale prices starting to correct themselves.
The latest forecast from Cornwall Insights shows that prices from July to September are likely to fall to around £2,200, for the average household – and sit at that level for the remainder of the year.
The impact of lower wholesale prices on the economy
This is of course purely an estimate at this stage, and may be subject to change, but this is positive news for the general public and the government.
The current energy price guarantee sets a limit on how much individual units of energy can cost households.
If energy prices dip, as anticipated, this means that the government will be forking out less to cover the subsidised energy price. As these energy prices level off, the hope is that inflation will also eventually start to taper off.
However, this does not mean that the prices that consumers pay for day-to-day goods will fall, simply that those prices will not rise quite as rapidly.
Open communication still key
Your agency and landlords will therefore still need to continue to ensure open conversation with your tenants, to keep that rental income flowing – and recognise any financial issues for your tenants before they arise.
For landlords that currently or previously opted to offer bills-inclusive tenancies, fixed-term deals are likely to come back into the market once those initial storm clouds in the energy market have passed, so landlords can start to consider this option once again – but third-party providers offering this service are likely to wait for more clarity before offering bills-inclusive solutions once again.
Energy efficiency is the way forwards
Of course, all of this still means that energy efficiency is popular for everyone in their homes, not least your tenants.
Even before the energy crisis took hold, the government released proposals to up minimum energy efficiency standards for private rented homes, to an EPC band C on all new tenancies from 2025.
Although investment will need to be made to upgrade some rental properties to reach the appropriate rating, estimates show that tenants could save up to £570 a year on average if all rental properties available were more energy efficient.
That money in their pocket is an extra safeguard to make sure that your landlords get their rent, with less chance of those tenants falling into arrears.
Gas boilers are out, heat pumps are in
The government has already concurrently proposed phasing out gas boilers – with some proposals suggesting a deadline of 2033 – and encouraging the take-up of heat pumps. Landlords should also aim to factor this into any upgrades that they make to increase the energy efficiency of their properties.
If your landlord needs to replace their gas boiler or upgrade their heating system, they should be asking the plumber to design the new system to be heat pump ready – as that's the direction that the government is moving.
---
TDS API and Goodlord have integrated, saving agents up to 10 minutes per tenancy registration. You can read more about this integration with Goodlord here.

Protecting deposits with Tenancy Deposit Scheme is quick and easy. Choose from our FREE custodial scheme, or our best value Insured scheme. Protect today.
This article was originally published on Goodlord's Newsagent.