#ExpertView: Meet the TDS Business Development Team
Tenancy Deposit Scheme (TDS) has been established since 2013, giving us 15 years' experience in tenancy deposit protection.  This experience means that our colleagues have a wealth of information on all issues relating to tenancy deposit protection requirements, minimising deposit disputes and the alternative dispute resolution process.
TDS has a dedicated Business Development team who identify how landlords and agents could benefit of using TDS. Here, I look at two members of our Business Development team and explore how their roles help our new customers  get the most of their membership.
Kelly Wallace, Senior Business Development Executive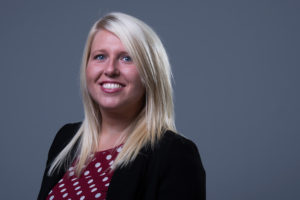 What does your job involve?
My main focus of my role within TDS is to provide new agent or landlord members any support or advice they need when joining TDS Insured or TDS Custodial. I'm often on the road, attending landlord and letting agent events, giving agents, landlords and tenants the opportunity to meet us and ask any burning questions.
Why do you do this?
The feedback I get from agents, landlords and tenants at events allows TDS to continually improve the service we offer. We continually review our systems to improve members' experience.
How long have you been in your role?
I've been part of TDS since 2014. I joined the Dispute Resolution team initially and progressed to a central role within the Customer Relations department before becoming a Business Development Executive. I am now Senior Business Development Executive and I know the business from the inside out, there's rarely a question on deposit protection I can't answer.
What do you enjoy about your job?
I really enjoy engaging with our members – as great as technology is, sometimes all you need is a person to speak to.  I regularly meet a mixture of existing members as well as those that are new to the lettings industry and those interested in moving to TDS from an alternative scheme. We're happy to guide any switchers over to TDS, making it slick and pain free. We can also provide in-house or remote training for any new members to familiarise them with the TDS systems.
Patrick Kidney, Business Development Executive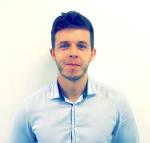 What does your job involve?
In my role as Business Development Executive, I'm responsible for identifying how TDS' key features can offer potential new members more from their tenancy deposit scheme. I also regularly attend industry events to speak with tenants, landlords and agents, ensuring they are aware of their responsibilities relating to tenancy deposit protection. In additional to this, every week, I visit exist agent members and potential new members across the country to discuss an tenancy deposit related questions they have.
How long have you been in your role?
I'm still fairly new to TDS. I joined almost a year ago.  I have a background in Lettings, which has helped me to fully understand and discuss how deposit protection fits into the world of lettings.
What do you enjoy about your job?
Meeting new members and attending industry events is definitely the best part of my job. These regular visits across the country mean that I keep up to date with the things going on in the lettings world. Making sure that we're on top of any new legislation or changes in the industry is a great benefit.
What do you enjoy doing outside of work?
Outside of work I am a huge West Ham fan – as difficult as it is sometimes – and try to make it along to as many games as I can. As well as football, I absolutely love dogs and have four miniature schnauzers at home, called Lilly, Penny, Darcy and Betty. They're excellent companions for weekend walks in the countryside near Barton Le Clay, Bedfordshire.
About the author: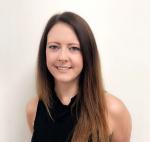 Debbie Davies joined TDS in July 2017 as the Assistant Director of Business Development.  She has an extensive background in the property industry with over 18 years' experience in residential lettings.
Debbie brings her passion for raising standards in the lettings industry into her role and is responsible for the digital marketing, advertising, communications and events management for TDS with a firm focus on business development across the TDS brand including TDS England & Wales, TDS Northern Ireland, TDS Academy and TDS Charitable Foundation.
About TDS:
Tenancy Deposit Scheme (TDS) is a Government-approved scheme for the protection of tenancy deposits; TDS offers both Insured and Custodial protection and also provides fair adjudication for disputes that arise over the tenancy deposits that we protect.
We provide invaluable training in tenancy deposit protection and disputes for agents and landlords through the TDS Academy as well as joining with MOL to provide the Technical Award in Residential Tenancy Deposits.
TDS Insured Scheme: where a TDS member can hold the tenancy deposits as stakeholder during the term of the tenancy.
TDS Custodial Scheme: where TDS hold the deposit for the duration of the tenancy.
TDS Academy: TDS provides property professionals with invaluable training in tenancy deposit protection and tenancy deposit disputes.
TDS Northern Ireland: TDS is Northern Ireland's leading and only not for profit tenancy deposit protection scheme.
TDS can only comment on the process for our scheme, other deposit protection schemes may have a different process/require different steps. Content is correct at the time of writing.
These views are those of the author alone and do not necessarily reflect the view of TDS, its officers and employees.