What is Rent Smart Wales?
Rent Smart Wales is a Welsh Government scheme to help ensure safe and healthy rented homes for tenants in Wales. If you are a Landlord or Agent in Wales, you have legal duties to fulfil under the Housing (Wales) Act 2014. Read on to find out what you must do.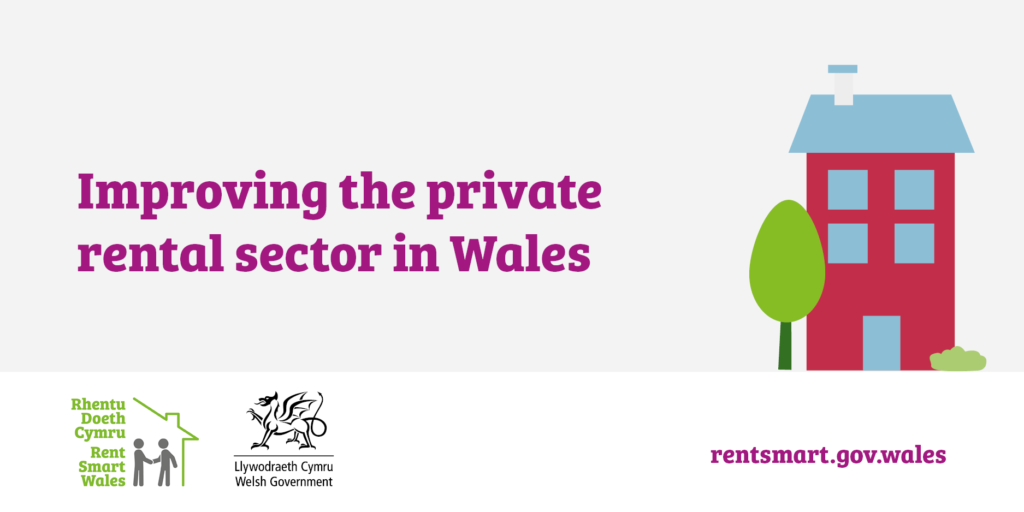 Landlord registration
The immediate landlord of rental property(ies) in Wales must complete a landlord registration. This process involves providing landlord personal details, property addresses and details of those responsible for letting and managing the tenancy. A registration must be renewed every 5 years if the landlord is to remain compliant. Learn more about registration and associated fees here.
Landlord and Agent licensing
After completing a registration, a landlord who conducts letting and management activities must also apply for a licence. If the landlord appoints an agent to conduct these activities on their behalf, the agent must hold a valid Rent Smart Wales licence. A licence must also be renewed every 5 years. Learn more about licensing here.
Tenants
You can check if your landlord or agent is compliant anonymously by using the Rent Smart Wales public register here.

If you are aware of a landlord/agent operating illegally, we strongly urge you to inform Rent Smart Wales through the contact us page here or by calling 03000 133344 .

If you are seeking support for a specific issue relating to your tenancy, click here to learn more about the support available to help you.
Training requirements for licensing
As part of the licensing process, a landlord/agent must complete approved Rent Smart Wales training before submitting an application. This can be completed with Rent Smart Wales directly, or through an approved training provider. Classroom and online options are available to meet your preferred learning styles.

Learn about your training options here.

Please note: Rent Smart Wales requirements are additional to the licensing requirements for Houses in Multiple Occupation (HMO) in the Housing Act 2004.

Penalties for non-compliance
Local authorities across Wales are working closely with Rent Smart Wales to identify unregistered properties and landlords. Failure to comply with the requirements could result in:
Fixed Penalty Notices (of either £150/£250)
Criminal Prosecutions and Fines
Rent Repayment Orders
Rent Stopping Orders, and
your ability to secure possession of the property being restricted
Contacting Rent Smart Wales
For more information: