#ExpertView: Section 21: no fault or clearly a problem?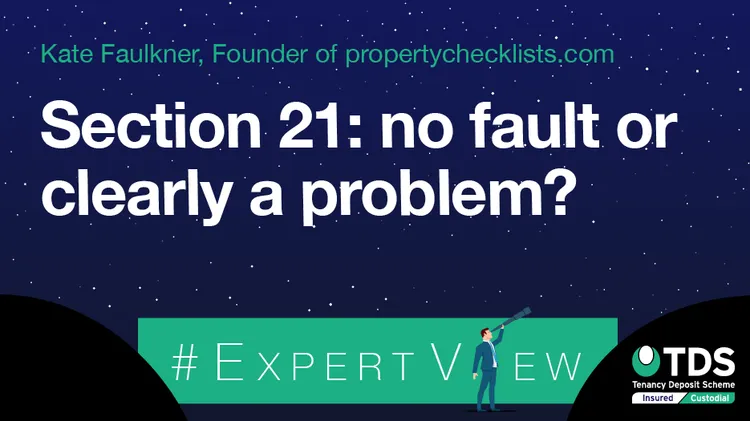 On the 15th April 2019, the Government announced they were going to "end unfair evictions" and this was the "biggest change to the private rental sector for a generation".
Although this may seem, like scrapping Section 21's was a 'done deal', the Government was actually announcing the intention to launch a consultation on changes to the Section 21 (S21) process. Currently, S21 notices are still valid and landlords can continue to issue these to regain possession of their property.
Whilst some tenants may interpret the announcement to mean that a landlord cannot end a tenancy simply because they want to sell their property or move back into it, this is not the case. In a recent article, Heather Wheeler MP, who wrote for the RLA (Residential Landlord Association), states that "we will be strengthening Section 8 to give landlords further grounds to repossess – for example if they need to sell or move into their home"
These changes may worry landlords that they might not be able to evict a tenant, and as this announcement comes on top of a plethora of new legal requirements to let a home coupled with tax rises, it may be the 'last straw' for some landlords who could decide to sell up. According to the quarterly Belvoir rental index and anecdotal discussions with other qualified agents, hardly any of them ever evict a tenant and if they do it's due to non-payment of rent, being a nuisance to neighbours, landlords selling the property or moving back into it.
None of these reasons for evicting a tenant are likely to be changed in the consultation, therefore for good landlords and agents, it's likely to be 'business as usual' for most involved in the sector. Tenants will likely continue to end the majority of lets at their convenience as opposed to being unfairly evicted by the landlord.
In the meantime, if anyone does need to evict a tenant, it is important to make sure you do it legally and fairly. Use the Tenancy Deposit Scheme checklist to help you do this.
About the Author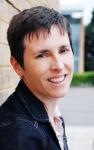 Kate Faulkner is a recognised property industry expert and runs propertychecklists.co.uk, a consumer advice website providing insight and expertise. She also runs consultancy Designs on Property Ltd. which provides support to companies and organisations that want to communicate better to the public or to introduce new products and services to the property sector.
About TDS
Tenancy Deposit Scheme (TDS) is a government-approved scheme for the protection of tenancy deposits; TDS offers both Insured and Custodial protection and also provides fair adjudication for disputes that arise over the tenancy deposits that we protect.
We provide invaluable training in tenancy deposit protection and disputes for agents and landlords through the TDS Academy as well as joining with MOL to provide the Technical Award in Residential Tenancy Deposits.
TDS Insured Scheme: where a TDS member can hold the tenancy deposits as stakeholder during the term of the tenancy.
TDS Custodial Scheme: where TDS hold the deposit for the duration of the tenancy.
TDS Academy: TDS provides property professionals with invaluable training in tenancy deposit protection and tenancy deposit disputes.
TDS Northern Ireland: TDS is Northern Ireland's leading and only not for profit tenancy deposit protection scheme.
TDS can only comment on the process for our scheme, other deposit protection schemes may have a different process/require different steps. Content is correct at the time of writing.
These views are those of the author alone and do not necessarily reflect the view of TDS, its officers and employees.
ARLA|Propertymark: For agents who would like to stay up to date, you can contact Propertymark | ARLA at: join@propertymark.com. By being a member of Propertymark | ARLA you will be eligible for TDS Insured best headline rates.
RLA: If you are a landlord and would like to keep up to date with any changes that may affect you or your responsibilities, you can contact the RLA at: info@rla.org.uk and quote reference: dg715 to receive 25% off your first year's membership.