#NewsStory: The Dispute Service and Complylex work together to demystify property legislation for the PRS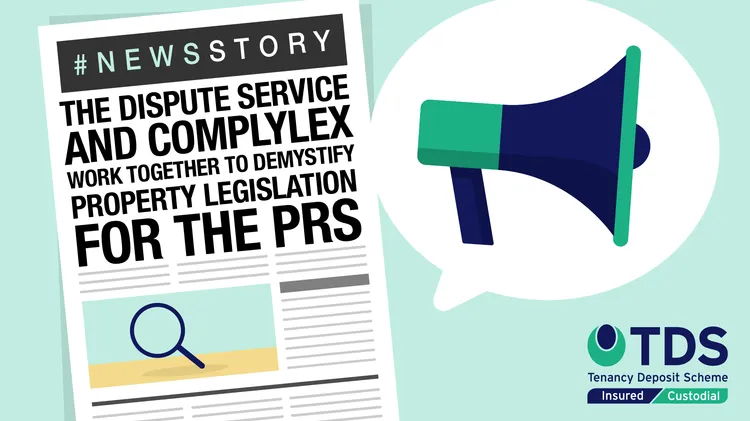 Benefitting the lives of property professionals and the overall Private Rented Sector (PRS) is something that the Dispute Service feel passionately about. The organisation recognises the struggles that landlords and letting agents may have with regards to compliance and, with ever-changing legislation, online-based compliance platform Complylex provides the highway code of property law making it easy to stay up to date.
Complylex has been devised by a team of property professionals who came together with a mission to demystify legislation and give landlords and agents an affordable, easy way to comply with the legal requirements governing their sectors. The content is written by Caroline Kenny, a leading figure in the residential lettings industry together with Marveen Smith of PainSmith Solicitors; and is endorsed for legal accuracy by Marveen Smith of leading property solicitors Painsmith.
"Complylex is an essential tool for professionals within the property industry providing all the relevant legislation and regulations in one place, in a language everyone can understand. We are confident that Complylex will help to improve standards in our industry and are pleased to be working together to raise awareness of legal issues," said Steve Harriott, CEO of the Dispute Service.
By working together, the Dispute Service and Complylex are bringing additional benefits to the PRS to help landlords and agents demystify and navigate the ever-changing legislation:
All landlords that sign up to Complylex will receive a 20% discount on TDS Academy courses*
TDS agent customers that sign-up to Complylex using the referral code 'TDS' will be entitled to five free TDS Academy sessions per branch, per year. Agent customers will need to provide their TDS membership number to qualify for the free sessions
Agents who are not yet customers of TDS can also benefit from a 20% discount on five TDS Academy sessions per branch, per annum, if they use the referral code 'TDS' when signing up to Complylex
*Delegates of the TDS Academy sessions receive a certificate which can be used to gain CPD points.
If you would like to book onto a TDS Academy course, click here! Want to sign up to Complylex? Click here today!
If you currently use another deposit protection provider, you can easily switch to TDS to gain all of the above benefits. Please click here for more information.
---
About Tenancy Deposit Scheme (TDS)
Tenancy Deposit Scheme (TDS) is a Government-approved scheme for the protection of tenancy deposits; TDS offers both Insured and Custodial protection and provides fair adjudication for disputes that arise over the tenancy deposits that we protect.
If you are an agent not currently using TDS, we have a dedicated team who can help you switch to TDS today. The switching process is made seamless by our award-winning customer service team. To find out more information please click here.
Alternatively, landlords can easily protect a deposit using our TDS Insured Scheme. Join TDS Insured today.
We have a host of positives reviews on Trustpilot from customers who have had a positive experience using both of our TDS schemes and our FREE adjudication service. If you've had a positive experience with us, please leave us a review here.