#NewsStory Webinar: TDS and partners help agents achieve more through Integrating services for the letting industry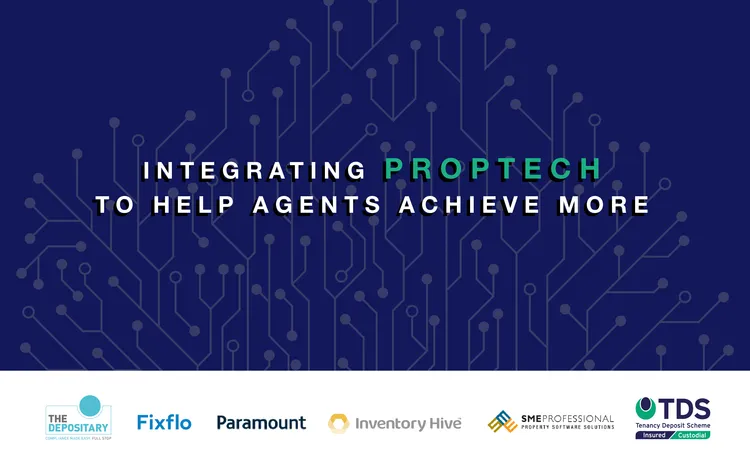 It's time for agents to embrace available PropTech to streamline their processes, drive more business, and remain competitive from onboarding through to end of tenancy. With the rental landscape ever-evolving and the introduction of new technology, TDS together with key partners, discuss how integrated PropTech is simplifying the lives of agents, landlords, and renters alike. Sign-up to our on-demand webinar today!
Expert Discussion
Steve Harriott, CEO of the Tenancy Deposit Scheme (TDS), sat down with the following industry experts to obtain insider expert knowledge from the PropTech world about these easy to use solutions:
We invited Reagan Bradley, Operations Director at Paramount Properties, who utilise our partner's technology solutions through TDS Insured and Custodial schemes, to provide feedback and insight into the time-saving efficiencies which supplier integration brings for agents and their customers.
"Integration is key"
"What we want as an agent is a seamless customer journey" commented Reagan. "So, it is important to look at what your platform is allowing us to remove from our day-to-day work, affording us as agents to become more efficient and is easy for our customers to use, allowing relationships to be better sustained."
The webinar brings all of these industry players together to talk openly about how they are passionate about integrating deposit protection, CRM, inventory management, repairs, and end of tenancy solutions. It's a refreshing discussion with no sales pitch anywhere but a recognition that together we can all deliver a better solution to our end users.
How to attend the webinar
To discover how your agency can become more efficient and profitable by adopting quality PropTech, sign-up to our on-demand webinar.