#NewsStory: The Depositary Partners with Leaders Romans Group (LRG) to Transform the End of Tenancy?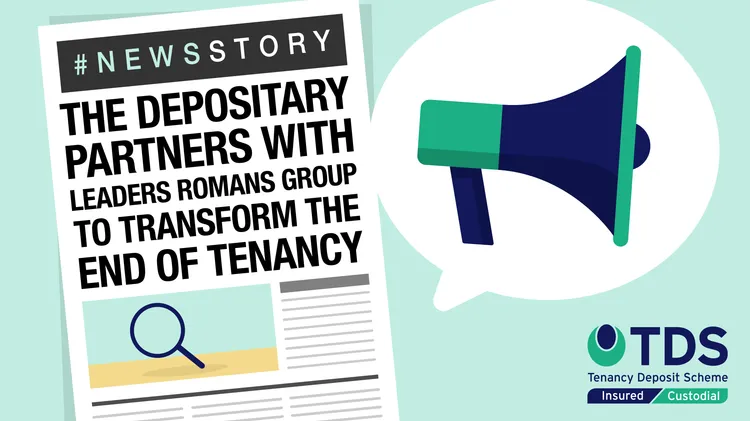 The Depositary's integrations with TDS, Propco, and Inventory Hive aims to create a seamless, leading-edge tenancy decision eco-system that saves LRG potentially tens of thousands of hours annually.
Integrations saving significant time
The Depositary and Leaders Romans Group (LRG) have entered a 3-year partnership to transform tenancy conclusions. This collaboration will deliver key benefits to LRG's network of brands & offices including faster deposit returns, enhancing LRG's digital strategy and an improved experience for staff, landlords & tenants alike.'
Solving genuine problems for agents
'I liked The Depositary as soon as I saw it,' commented Michael Cook, Group Managing Director at LRG,
'Recognising that Kristjan had built a product to solve a genuine issue letting agents encounter, rather than a perceived one. The end-of-tenancy deposit return process can sometimes be fractious between the tenant and the landlord, with a natural conflict of interest, so anything that can help make the process more transparent is a welcome addition. Since trialling The Depositary we noted turnaround times to release deposits becoming quicker and dispute levels reducing''
'We started talking to LRG before we officially launched and it was clear, even at that early stage, that LRG was fully engaged with what we are trying to achieve and wanted to be part of that journey. We are really excited to be working with LRG's entire lettings operation and assisting one of the UK's most dynamic letting agencies service their near 70,000 managed tenancies' said Kristjan Byfield, Co-Founder and Mission Commander at The Depositary.
New innovative reporting module for agents
The Depositary & LRG have also just collaborated on a new reporting module within the platform, delivering tenancy conclusion data never seen before. This will help the growing agent community to identify key performance targets as well as opportunities that arise within their businesses.
For the first time ever in the UK, agents using The Depositary will have independently verified statistics that can be used to plan & strategise, but also to leverage across marketing and communications.
Take advantage of TDS and The Depositary Integration
To learn more about The Depositary, visit their website at: www.thedepositary.com.
If you'd like to see how TDS and The Depositary could work for you, book a demo today!
Not yet a member of TDS? Discover why agents are making the switch.