#NewsStory: TDS Offers a Helping Hand to Landlords and Agents in New Magazine
Tenancy Deposit Scheme (TDS) has released its latest edition of the popular Letterbox magazine with a special focus on helping landlords and letting agents to recover from a challenging year.
Titled 'A Helping Hand', this ninth edition of Letterbox offers advice on everything from dealing with rent arrears and Covid-19 delays to mould deposit disputes.
This publication includes an excellent 10-point checklist which covers the essential 'must-know' information about tenancy deposit protection. Whilst it will be especially useful for new agents and landlords, it also offers a valuable refresher for established property professionals operating in the Private Rented Sector (PRS).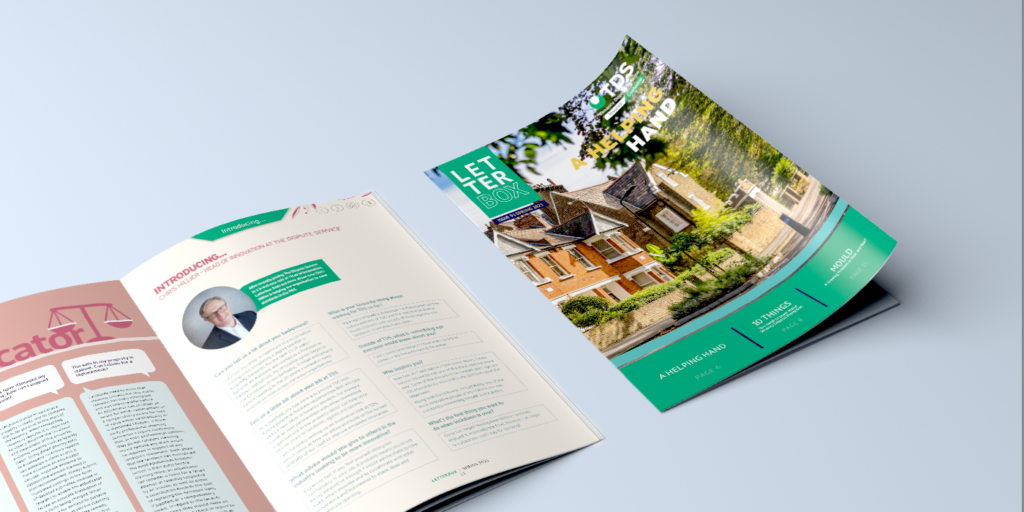 The magazine also reviews some useful apps and tools now available to landlords and letting agents to help cut admin time, manage inventories and avoid compliance issues.
"There's certainly a sense of renewed energy for moving forward from the challenges of last year. On that theme, this issue of Letterbox highlights the many ways we are playing our part in recovery of the PRS. In particular, we know that rent arrears continue to cause problems for landlords and letting agents and we discuss ways to resolve that quickly and amicably in this latest edition," commented Debbie Davies, Head of Sales and Client Success.
For those who are interested in CPD learning and online workshops, there is also a handy 'What's On' diary for tenancy deposit related courses.
Letterbox Edition 9 'A Helping Hand' is now available to download for free here. Current and previous copies can all be accessed at the Information Lounge on the TDS website.
---
About Tenancy Deposit Scheme (TDS)
Tenancy Deposit Scheme (TDS) is a Government-approved scheme for the protection of tenancy deposits; TDS offers both Insured and Custodial protection and provides fair adjudication for disputes that arise over the tenancy deposits that we protect.
If you are an agent not currently using TDS, we have a dedicated team who can help you switch to TDS today. The switching process is made seamless by our award-winning customer service team. To find out more information please click here.
Alternatively, landlords can easily protect a deposit using our TDS Insured Scheme. Join TDS Insured today.
We have a host of positives reviews on Trustpilot from customers who have had a positive experience using both of our TDS schemes and our FREE adjudication service. If you've had a positive experience with us, please leave us a review here.