#NewsStory: TDS Launch New Website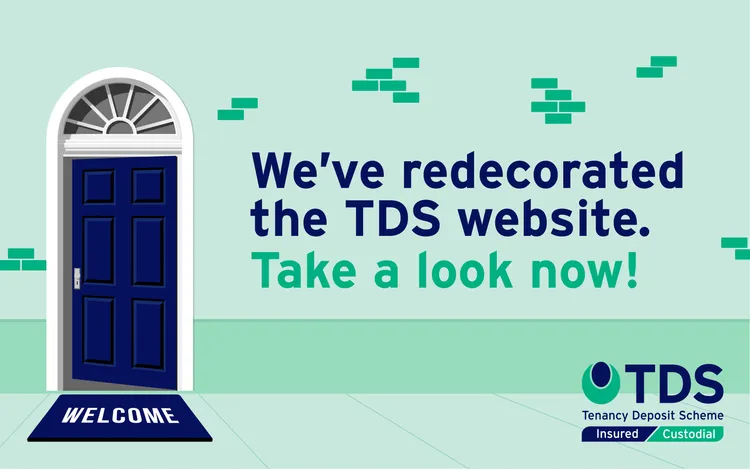 As the only not-for-profit, Government-approved tenancy deposit protection scheme in the UK, TDS has always reinvested in innovative solutions to improve our customers' experience online. The most recent of these initiatives is our new redecorated website, which combines both our Insured and Custodial tenancy deposit schemes into one easy-to-manage platform.
"We wanted to bring everything under one roof to make life easier for our customers," explained Amanda Portman, Change & Business Improvement Manager at TDS. "The website is now much more logical, easier to understand and welcoming."
The new platform has been developed with features that allow customers to manage their tenancy deposits, protected under both schemes, via one simple login point. It has been designed to make deposit management even easier with a straightforward interface that enables agents to easily protect new deposits and add new branches to their account, without having to depend on TDS to do it for them.
The site has been designed with customers in mind.
"Tenants can quickly see if their deposit is protected by TDS and whether it is protected in our Insured or Custodial tenancy deposit protection scheme. If it is, they are given their own login which gives them quick access to their details," added Amanda.
For anyone who wants to join TDS or switch from another tenancy deposit protection scheme, the website offers a new streamlined joining process. Where previously agents looking to join the Insured scheme had to manually complete a form and send it to TDS, the new website allows all customers to sign up directly through the website in just a few clicks.
The website continues to host a wealth of useful information and tools, including the popular Deposit Cap calculator, which was introduced in response to the new legislation in England in June 2019.
The online TDS Information Lounge on the new site provides downloadable guides, templates, real-life case studies and frequently asked questions about tenancy deposit protection and disputes, and is available to everyone, with or without a login.
Join or Switch to TDS today: https://www.tenancydepositscheme.com/join/