#NewsStory: TDS Charitable Foundation invites applications for its latest round of funding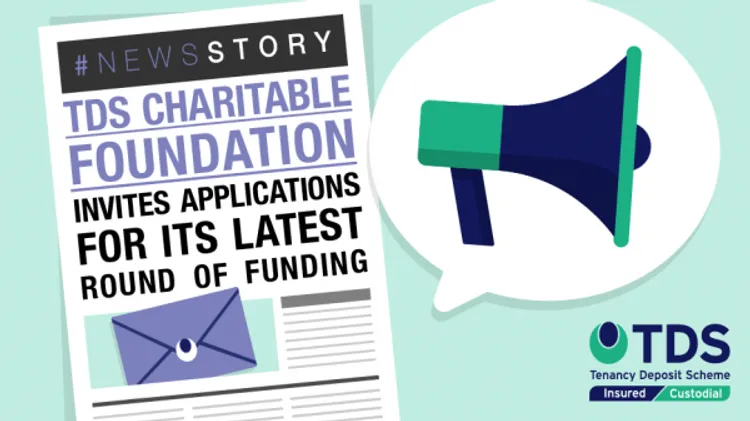 The TDS (tenancy deposit scheme) Charitable Foundation is inviting funding bids from organisations that promote knowledge of landlords' obligations or educate tenants about their rights and responsibilities.
Submissions for the 12th round of funding must be received by 17 September 2018. A maximum of £5,000 is available for each project.
The Foundation was established by TDS in 2014 to support projects that champion best practice in the private rented sector (PRS), or promote education and information to raise standards.
In the last round of funding, the TDS Charitable Foundation made four awards to organisations across England and Wales, totalling £76,063. This broke through the half a million-pound total, bringing the overall amount awarded to over £536,200 across 48 projects – ranging from the publication of a suite of guidance for a national student organisation to a charity that supports deaf tenants in understanding their rights and responsibilities.
Prof. Martin Partington CBE QC, Chairman of the TDS Charitable Foundation, said: "It's incredible to see the diverse range of organisations that have been awarded funding from the Foundation.
"Every round, we see organisations representing all areas of the PRS and when we hear how the funding is used, it's heartening to know that the TDS Charitable Foundation is making such a huge difference.
"We are always looking for exciting and innovative suggestions, proposals and projects and I'd encourage any organisation or charity that educates and informs tenants, landlords, letting agents and property professionals within the PRS to apply ahead of the September deadline".
Applications for funding can be made online and must be submitted before 5pm on Monday 17 September 2018.
For more information and to apply, please visit: www.tdsfoundation.org.uk.
About Martin Partington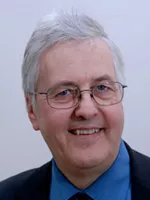 Professor Martin Partington CBE, QC has been Chair of The Dispute Service since May 2010.
In addition to being Chair of The Dispute Service he is also Chair of the TDS Charitable Foundation and TDS Northern Ireland.
An Emeritus Professor of Law at the University of Bristol, Martin became Law Commissioner for England and Wales in 2001 where he led major projects on housing law reform.
In 2002 he was appointed CBE; in 2006 he was elected as a Bencher of Middle Temple; in 2008 he was appointed QC (Hon). In 2015 he was elected a Fellow of the Academy of Social Sciences,[6] and awarded the Socio-Legal Studies Association's prize for Contributions to the Socio-Legal Community.
About TDS
Tenancy Deposit Scheme (TDS) is a government approved scheme for the protection of tenancy deposits; TDS offers both Insured and Custodial protection and also provides fair adjudication for disputes that arise over the tenancy deposits that we protect.
We provide invaluable training in tenancy deposit protection and disputes for agents and landlords through the TDS Academy as well as joining with MOL to provide the Technical Award in Residential Tenancy Deposits.
TDS Insured Scheme: where a TDS member can hold the tenancy deposits as stakeholder during the term of the tenancy.
TDS Custodial Scheme: where TDS hold the deposit for the duration of the tenancy.
TDS Academy: TDS provides property professionals with invaluable training in tenancy deposit protection and tenancy deposit disputes.
TDS can only comment on the process for our scheme, other deposit protection schemes may have a different process/require different steps. Content is correct at the time of writing.
These views are those of the author alone and do not necessarily reflect the view of TDS, its officers and employees.