Debbie Davies, Assistant Director of Business Development at Tenancy Deposit Scheme (TDS), announces the company being awarded Customer Service Excellence accreditation and outlines its ongoing commitment to customer service levels.
Since its inception in 2003, TDS has championed the importance of delivering the highest standard of customer service. In recognition of that commitment, TDS has now had its Customer Service Excellence accreditation re-confirmed from the Cabinet Office, the only Government-approved tenancy deposit protection (TDP) scheme to hold it.
The standard is awarded for efficient, effective, excellent, equitable and empowering services and is testament to the hard work of the TDS team.
TDS is honoured to receive the award and it comes, coincidentally, as the company has bolstered its customer service team with the appointments of François Josserand as Chief Technology Officer (CTO) and Louise Walton as Head of Customer Experience.
The double-hire is a statement of intent. It signals the trajectory that TDS are taking its customer services levels in, improving the online self-registration experience while maintaining friendly, personal and effective operations teams to handle enquiries.
TDS is at a key point in its development, strengthening its technology offering to the private rented sector (PRS). As CTO, François will lead TDS' technology teams to both shape and deliver the digital transformation of all aspects of the business.
Ultimately, TDS aims for its online systems – such as deposit registration, requesting your deposit back or submitting dispute evidence – to be as user-friendly as possible.  Louise will be working closely with François and his team to continue to improve the customer journey.
TDS will also be liaising directly with its members to find out what changes can be implemented to help make deposit protection as straightforward and customer-centric as possible.
About the author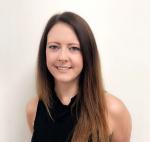 Debbie Davies joined TDS in July 2017 as the Assistant Director of Business Development.  She has an extensive background in the property industry with over 18 years' experience in residential lettings.
Debbie brings her passion for raising standards in the lettings industry into her role and is responsible for the digital marketing, advertising, communications and events management for TDS with a firm focus on business development across the TDS brand including TDS England & Wales, TDS Northern Ireland, TDS Academy and TDS Charitable Foundation.
About TDS
Tenancy Deposit Scheme (TDS) is a government approved scheme for the protection of tenancy deposits; TDS offers both Insured and Custodial protection and also provides fair adjudication for disputes that arise over the tenancy deposits that we protect.
We provide invaluable training in tenancy deposit protection and disputes for agents and landlords through the TDS Academy as well as joining with MOL to provide the Technical Award in Residential Tenancy Deposits.
TDS Insured Scheme: where a TDS member can hold the tenancy deposits as stakeholder during the term of the tenancy.
TDS Custodial Scheme: where TDS hold the deposit for the duration of the tenancy.
TDS Academy: TDS provides property professionals with invaluable training in tenancy deposit protection and tenancy deposit disputes.
TDS can only comment on the process for our scheme, other deposit protection schemes may have a different process/require different steps. Content is correct at the time of writing.
These views are those of the author alone and do not necessarily reflect the view of TDS, its officers and employees.