#NewsStory: "Switching to TDS Custodial was quick, effective and refreshing"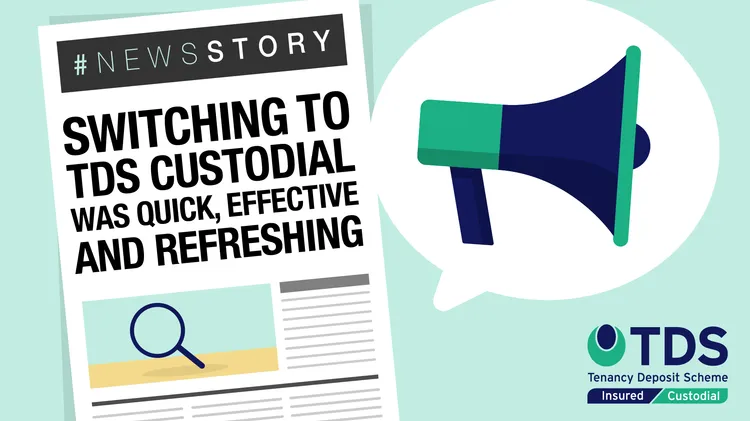 We are pleased to share this real life case study from Dawson's Property. This leading independent estate and lettings agency operating in South Wales share their experience of switching from one tenancy deposit protection provider to TDS Custodial, and shed light on the differences they experienced between the schemes.
Protecting tenancy deposits is an essential part of setting up a tenancy and choosing the correct deposit protection provider is an important consideration.
Find out how easy our 'switch team' can make it for you to transfer your deposits from your current tenancy deposit protection provider to TDS. You can then make full use of the extra benefits of our Custodial scheme.
Read this week's case study to find out why Dawson's switched to TDS Custodial and listen to them recount their experience of the simple switching process.
We would like to thank Dawson's Property and Ricky Purdy for taking the time to tell us about their experience. We very much look forward to working with them and their clients in the future.
Interested in switching, too? It's quick and easy. Click here to discover more.
---
About TDS
Tenancy Deposit Scheme (TDS) is a Government-approved scheme for the protection of tenancy deposits; TDS offers both Insured and Custodial protection and also provides fair adjudication for disputes that arise over the tenancy deposits that we protect.
We provide invaluable training in tenancy deposit protection and disputes for agents and landlords through the TDS Academy as well as joining with MOL to provide the Technical Award in Residential Tenancy Deposits.
TDS can only comment on the process for our scheme, other deposit protection schemes may have a different process/require different steps. Content is correct at the time of writing.
These views are those of the author alone and do not necessarily reflect the view of TDS, its officers and employees.