#ExpertView: The challenges of a student's first tenancy conclusion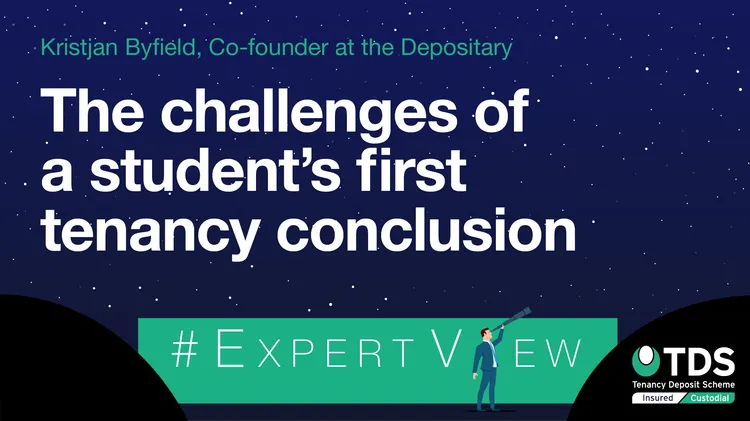 Heading off to university is an exciting prospect for many young people. They finally get to fly the nest and start their lives as independent, young adults. As they enter further education, they also start learning a whole new chapter of lessons in life!
A lot of the early life lessons for students are about their living arrangements. This starts with the property search, viewings, offers, tenancy applications, contracts, monies, deposits and finally moving in (often under the watchful eye of mum/dad). With all this going on and so much excitement, it's not surprising they aren't thinking about what happens come time to leave and the return of their deposit monies.
The result?
As agents, you are often faced with having to educate these young folk on the realities and responsibilities that come with renting and handing a property back. You have to educate them on the process, what is required of them, and the steps needed to get their deposit back.
This will often involve having to fight your corner- be that with an argumentative tenant (right or wrongly) or an over-zealous parent unclear as to why 'poor little Johnny' is being treated this way. Agents will often face retorts such as 'no one explained that to me' or 'my sister didn't have to do this when she rented'- or variations thereof and more!
For this reason, it is really important to create easily digestible & engaging content that helps to educate on your behalf. Pages and pages of writing, brochures on the various steps, directing tenants to review their 20-page tenancy agreement- won't get any buy-in. You need to make the information easy to absorb and readily available at the right moment in the transaction. Short and to the point. Video content can often be the best way to achieve this. If you can document or track your tenant's engagement even better!
When building The Depositary we gave this a huge amount of thought
One of the key decisions we made was to reduce the amount of information & documents at each step of the process- instead, making sure that the info & documents relevant to that exact requirement were there and accessible.
An example of our approach is that we recommend that our member agents create a standalone 'cleaning requirements' document. This is then attached to the email that prompts a tenant to confirm what arrangements they have made, can be opened within our platform whilst making the submission and they must acknowledge they have read & understood this document in order to complete the task.
This saves them digging through a tenancy agreement or booklet- having the core information there at hand. Simultaneously, this removes any excuses around 'I didn't realise I was expected/required to x, y & z'- as this acknowledgement is captured in the platform.
Another example, when we get to the deposit deductions stage, is our tenancy agreement clause tool. Agents can populate commonly cited tenancy agreement clauses (we all know about 5 clauses cover around 90% of deductions) within the 'settings' section of our platform- they can even add the wording of the said clause.
Reduced data entry
When adding proposed deductions, agents can then choose the applicable clause from a dropdown list, reducing data entry. However, when the proposal arrives with the tenant for review- they not only get the clause referenced but the wording of that clause too- avoiding trawling through a tenancy agreement they don't know to find it.
We are currently working on an array of video content, embedded within our platform and emails we distribute (as well as being made available across our blog and social media) to make this messaging even easier and more user friendly to digest.
To learn more about The Depositary's latest developments in streamlining end of tenancy, visit their website at: www.thedepositary.com
Alternatively, why not book a 15-minute call with TDS and The Depositary? You can find out more about the core functionality of the end-to-end platform.
Interested in switching tenancy deposit schemes? Discover why landlords and agents are choosing to switch to TDS: https://www.tenancydepositscheme.com/join/switch/
---
About the author
Kristjan Byfield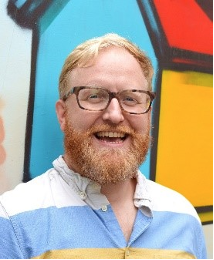 Kristjan has been a tenant in London since 1998, living at 9 different properties – and counting. After a brief stint as a professional actor, he became an estate & letting agent in 2003. In 2004, together with An Deckers, they decided to launch their own agency – determined to build a service that placed both Landlords and Tenants on equal footing at its core. He is passionate about the amazing hard work that great letting agents across the UK do every day, frustrated by the way they are perceived and referred to in the press and determined to establish their value in the eyes of tenants and landlords alike. He is driven to help develop a rental sector that works for all and is probably best described as the Viking of Proptech.