#ExpertView: TDS' CEO, Steve Harriott, looks back at TDS' performance in 2018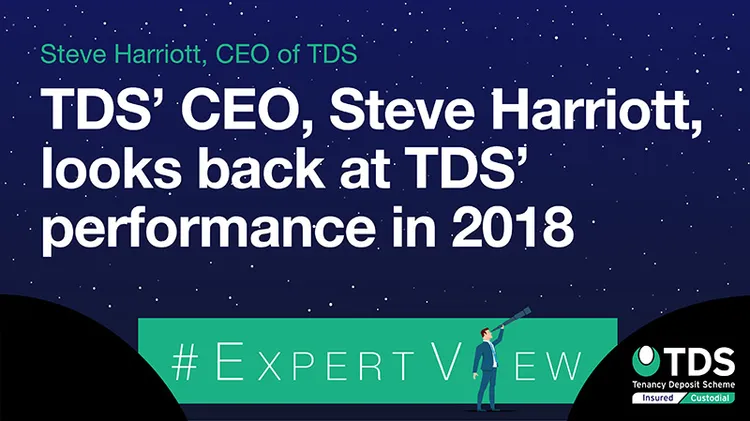 As 2018 draws to a close, in this week's #ExpertView, TDS Chief Executive Officer, Steve Harriott, takes a look back at how TDS performed.
Now in its 11th year of operating as a statutory tenancy deposit protection scheme, TDS continues to provide excellent customer service.
As a Government-backed scheme, we regularly report our performance statistics to the Ministry of Housing, Communities and Local Government (MHCLG). In our most recent statistics, the hard work of our operations teams was highlighted in the average response times.
Our target for initial call answering is set at 60 seconds (s), but our average response times were 15.85s in Custodial and 29s in our Insured schemes.
Written responses also exceeded their five working day response target, averaging 3 and 2.46 working days in the Custodial and Insured Scheme, respectively.
But arguably, the most impressive statistic was the responsiveness and efficiency of our alternative dispute resolution, performing – on average – more than 20 days ahead of the 28 calendar day target.
The vast majority of decisions made by Adjudicators (68.25% in Custodial and 80.46% in Insured) were split between landlords and tenants.
To date, we've resolved almost 120,000 tenancy deposit disputes since the scheme was established. Because we operate on a not-for-profit basis, we routinely invest in training and developing our systems to continually refine and improve our offering.
In 2019, we will continue to innovate to deliver the best service possible to our members.
About the Author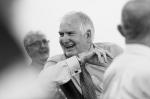 Steve Harriott is the Chief Executive of The Dispute Service Ltd. He has been Chief Executive since September 2010 and has worked as Chief Executive of three housing associations as well as chairing a housing association and a regeneration charity. He is currently also a Director at SafeDeposits Scotland, a Director of TDS Northern Ireland and a Director of the TDS Charitable Foundation.
About TDS
Tenancy Deposit Scheme (TDS) is a Government-approved scheme for the protection of tenancy deposits; TDS offers both Insured and Custodial protection and also provides fair adjudication for disputes that arise over the tenancy deposits that we protect.
We provide invaluable training in tenancy deposit protection and disputes for agents and landlords through the TDS Academy as well as joining with Propertymark Qualifications to provide the Technical Award in Residential Tenancy Deposits.
TDS Insured Scheme: where a TDS member can hold the tenancy deposits as stakeholder during the term of the tenancy.
TDS Custodial Scheme: where TDS hold the deposit for the duration of the tenancy.
TDS Academy: TDS provides property professionals with invaluable training in tenancy deposit protection and tenancy deposit disputes.
TDS Northern Ireland: TDS is Northern Ireland's leading and only not for profit tenancy deposit protection scheme.
TDS can only comment on the process for our scheme, other deposit protection schemes may have a different process/require different steps. Content is correct at the time of writing.
These views are those of the author alone and do not necessarily reflect the view of TDS, its officers and employees.
ARLA|Propertymark: For agents who would like to stay up to date, you can contact Propertymark | ARLA at: join@propertymark.com. By being a member of Propertymark | ARLA you will be eligible for TDS Insured best headline rates.
RLA: If you are a landlord and would like to keep up to date with any changes that may affect you or your responsibilities, you can contact the RLA at: info@rla.org.uk and quote reference: dg715 to receive 25% off your first year's membership.