#ExpertView: Rightmove webinar series to help landlords and agents
On 31st May 2018, Michael Morgan, Dispute Resolution Director for TDS (Tenancy Deposit Scheme) will be the expert guest on a webinar with Rightmove.
Rightmove has teamed up with industry experts to create a series of webinars, broadcast throughout the entire month of May, designed to help landlords and letting agents stay of the right side of the law when renting properties in the private rented sector (PRS).
Between 09:30 and 10:30 on 31 May, Michael Morgan will be discussing tenancy deposit protection, providing top tips for protecting deposits quickly and easily, and answering any questions viewers may have about how adjudicators decide what deductions can be made at the end of a tenancy.
TDS is the leading Government-backed tenancy deposit protection scheme in the England and Wales, offering both a Custodial and Insured Scheme. As well as protecting deposits, TDS also provides a free and impartial alternative dispute resolution services where disagreements arise over the deductions at the end of tenancy.
The webinar will examine how landlords and agents can better prepare at the beginning of a tenancy to avoid deposit disputes at tenancy end. It will also identify key documents in the deposit protection process and highlight some great tools to help you negotiate the return of the tenancy deposit effectively.
After more than 10 years of deposit protection, landlords still fall foul of the rules for not protecting deposits, and are surprised that they are not always able to claim what they deem fair from the tenancy deposit. This webinar is a great opportunity to get clued up on how to get it right.
Michael Morgan's webinar will also provide practical advice on how to present your case to an adjudicator should you need to use our alternative dispute resolution service.
Register now to get up-to-date on your responsibilities and tips on ensuring a happy and successful tenancy by following the link below:
https://hub.rightmove.co.uk/legislation-live-online/
About the author: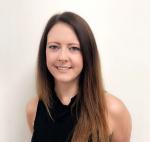 Debbie Davies joined TDS in July 2017 as the Assistant Director of Business Development. She has an extensive background in the property industry with over 18 years' experience in residential lettings.
Debbie brings her passion for raising standards in the lettings industry into her role and is responsible for the digital marketing, advertising, communications and events management for TDS with a firm focus on business development across the TDS brand including TDS England & Wales, TDS Northern Ireland, TDS Academy and TDS Charitable Foundation.
About TDS
Tenancy Deposit Scheme (TDS) is a Government-approved scheme for the protection of tenancy deposits; TDS offers both Insured and Custodial protection and also provides fair adjudication for disputes that arise over the tenancy deposits that we protect.
We provide invaluable training in tenancy deposit protection and disputes for agents and landlords through the TDS Academy as well as joining with MOL to provide the Technical Award in Residential Tenancy Deposits.
TDS Insured Scheme: where a TDS member can hold the tenancy deposits as stakeholder during the term of the tenancy.
TDS Custodial Scheme: where TDS hold the deposit for the duration of the tenancy.
TDS Academy: TDS provides property professionals with invaluable training in tenancy deposit protection and tenancy deposit disputes.
TDS Northern Ireland: TDS is Northern Ireland's leading and only not for profit tenancy deposit protection scheme.
TDS can only comment on the process for our scheme, other deposit protection schemes may have a different process/require different steps. Content is correct at the time of writing.
These views are those of the author alone and do not necessarily reflect the view of TDS, its officers and employees.
ARLA|Propertymark: For agents who would like to stay up to date, you can contact Propertymark | ARLA at: join@propertymark.com. By being a member of Propertymark | ARLA you will be eligible for TDS Insured best headline rates.
RLA: If you are a landlord and would like to keep up to date with any changes that may affect you or your responsibilities, you can contact the RLA at: info@rla.org.uk and quote reference: dg715 to receive 25% off your first year's membership.