In this week's #ExpertView, Steve Hanbury, Director of the National Landlord Investment Show (LIS), explains more about the National Landlord Investment Show.
The National Landlord Investment Show gives landlords and investors the opportunity to network and receive unparalleled advice from leading suppliers in the industry.
The show is returning to London Olympia on Thursday 21st March.
With over 60 editions to date, the shows provide a face-to-face platform for current and prospective landlords to keep up to date with industry developments and ensure they maximise on their property investments.
The March show will feature the 'Government Panel Debate' take place with Andrew Neil (Political Broadcaster), Rt. Hon. Iain Duncan Smith (Former Conservative Party Leader), Tony Gimple (Less Tax 4 Landlords, Paul Mahoney (Nova Financial), Sarah Davidson (This is Money) and Simon Wilson (Collect Your Rent). This will take place in a 450 seated auditorium and gives a chance for UK landlords to voice their questions regarding Universal Credit, Brexit, Finance, Legal plus much more.
TDS (Tenancy Deposit Scheme) will be exhibiting at the National Landlord Investment Show at the London Olympia on 21 March 2019, providing guidance and answering landlord's questions on all things tenancy deposits.
The National LIS have multiple shows scheduled throughout the year:
15th May – Aston Villa Football Club
13th June – London Olympia
8th October – Manchester
5th November – London Olympia
Find out more about the National Landlord Investment Show here.
About National Landlord Investment Show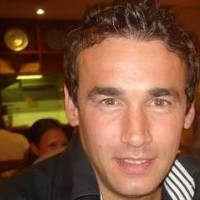 The National Landlord Investment Show (LIS) is a UK Landlord & Property Exhibition, attracting landlords, investors, management companies, property professionals, letting/estate agents, local councils and anyone who has an interest in the private rented sector and associated services.
The show was started by husband and wife team Steve (pictured above) and Tracey Hanbury.  Their first show was held on 16th May 2013 and by the end of 2018 the show had grown exponentially with successfully delivering 62 exhibitions across multiple UK locations.
The first National LIS Awards was held in November 2018 with a prestigious and hugely successful event at the Grosvenor House Hotel in London. LIS regularly publishes the Landlord Investor (LI) Magazine which showcases news, views and advice from the industry and 2019 will see the launch of the Landlords Investors Club (LIC). To find out more, visit the Landlord Investment Show website. 
About TDS
Tenancy Deposit Scheme (TDS) is a government-approved scheme for the protection of tenancy deposits; TDS offers both Insured and Custodial protection and also provides fair adjudication for disputes that arise over the tenancy deposits that we protect.
We provide invaluable training in tenancy deposit protection and disputes for agents and landlords through the TDS Academy as well as joining with MOL to provide the Technical Award in Residential Tenancy Deposits.
TDS Insured Scheme: where a TDS member can hold the tenancy deposits as stakeholder during the term of the tenancy.
TDS Custodial Scheme: where TDS hold the deposit for the duration of the tenancy.
TDS Academy: TDS provides property professionals with invaluable training in tenancy deposit protection and tenancy deposit disputes.
TDS Northern Ireland: TDS is Northern Ireland's leading and only not for profit tenancy deposit protection scheme.
TDS can only comment on the process for our scheme, other deposit protection schemes may have a different process/require different steps. Content is correct at the time of writing.
These views are those of the author alone and do not necessarily reflect the view of TDS, its officers and employees.
ARLA|Propertymark: For agents who would like to stay up to date, you can contact Propertymark | ARLA at: join@propertymark.com. By being a member of Propertymark | ARLA you will be eligible for TDS Insured best headline rates.
RLA: If you are a landlord and would like to keep up to date with any changes that may affect you or your responsibilities, you can contact the RLA at: info@rla.org.uk and quote reference: dg715 to receive 25% off your first year's membership.