#ExpertView: Meet the technology team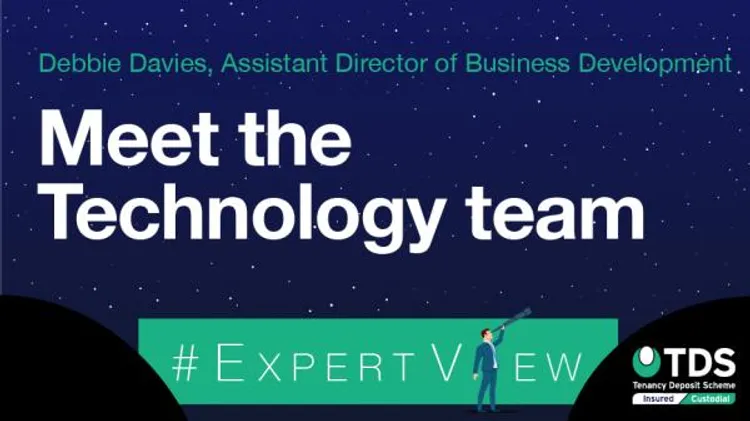 In order to provide the best possible level of customer service as well as advice and information to tenants, landlords and agents, TDS ensures that our online systems are of the highest standard.
To achieve this, our technology team works hard to ensure that the service desk, deposit registration system and all other IT operations run smoothly. In today's #ExpertView blog we meet two members of the team, Nicola Hathaway and Abigail Davis-Fletcher.
Nicola Hathaway, Change Manager & Service Desk Manager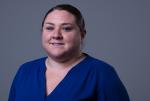 What does your job involve?
I actually have a few different parts to my job – which keep me on my toes! The first part is as the Service Desk Manager, which involves helping customers and colleagues resolve any IT queries that they may have.
I am also the Change Manager, so I ensure that Business and IT changes are following the correct processes and are considered, developed and released safely and professionally.
Finally, I also manage our external contracts, I monitor our spend/usage and have regular meetings with our account managers to ensure that everything is working correctly.
Typically my day will consist of a mixture of all of these, but my main role would be helping customers and my colleagues with their IT issues.
How long have you been in the role?
I joined TDS in March 2013 but I was promoted to Service Desk, Change and Contract Manager back in August 2018.
What do you enjoy about your role?
I love working with the people at TDS and our members. With my role, I get to work with people in every department, which is great.
What do you enjoy doing outside of work? / Tell us an interesting fact about yourself?
I love going to a Spa. My mum and I are slowly working our way around the spas of the world! We have visited spas in California, New York, Las Vegas, Cyprus, Iceland, England, Canary Islands and Greece. Unwinding with a glass of wine, a massage and a great book overlooking the spa grounds is my idea of heaven.
Abigail Davis-Fletcher, Business Analyst & Support Analyst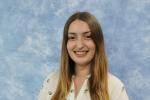 What does a typical day in your job involve?
No two days are the same, but a lot of my job is based around problem diagnosis and analysis, as well as maintaining our TDS Custodial and TDS Northern Ireland systems (database and websites). Colleagues come to me with any issues that they may have, and it's my job to determine the root cause, and a solution. Where a quick fix cannot be found, I would analyse it further to come up with a long-term solution which would be taken to the management team to decide when we can fix it.
How long have you been in your role?
I've just celebrated my two-year anniversary, although my job role has also expanded recently to include Business Analyst.
What do you enjoy about your role?
I enjoy being able to support my colleagues outside of my department when they need it. I also enjoy finding solutions to tough problems, and seeing them through to resolution, particularly when we can see the effect that this has had on our colleagues and their day-to-day business.
Tell us an interesting fact about yourself?
I studied film and music previously, so I'm often watching movies or playing some kind of instrument/singing. Socially, I spend a lot of time with my sister-in-law and/or my university friends who live all over the South East, so I travel around a lot (which is great because I love driving).
About the author: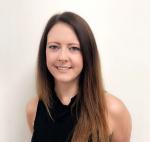 Debbie Davies joined TDS in July 2017 as the Assistant Director of Business Development. She has an extensive background in the property industry with over 18 years' experience in residential lettings.
Debbie brings her passion for raising standards in the lettings industry into her role and is responsible for the digital marketing, advertising, communications and events management for TDS with a firm focus on business development across the TDS brand including TDS England & Wales, TDS Northern Ireland, TDS Academy and TDS Charitable Foundation.
About TDS
Tenancy Deposit Scheme (TDS) is a Government-approved scheme for the protection of tenancy deposits; TDS offers both Insured and Custodial protection and also provides fair adjudication for disputes that arise over the tenancy deposits that we protect.
We provide invaluable training in tenancy deposit protection and disputes for agents and landlords through the TDS Academy as well as joining with MOL to provide the Technical Award in Residential Tenancy Deposits.
TDS Insured Scheme: where a TDS member can hold the tenancy deposits as stakeholder during the term of the tenancy.
TDS Custodial Scheme: where TDS hold the deposit for the duration of the tenancy.
TDS Academy: TDS provides property professionals with invaluable training in tenancy deposit protection and tenancy deposit disputes.
TDS Northern Ireland: TDS is Northern Ireland's leading and only not for profit tenancy deposit protection scheme.
TDS can only comment on the process for our scheme, other deposit protection schemes may have a different process/require different steps. Content is correct at the time of writing.
These views are those of the author alone and do not necessarily reflect the view of TDS, its officers and employees.
ARLA|Propertymark: For agents who would like to stay up to date, you can contact Propertymark | ARLA at: join@propertymark.com. By being a member of Propertymark | ARLA you will be eligible for TDS Insured best headline rates.
RLA: If you are a landlord and would like to keep up to date with any changes that may affect you or your responsibilities, you can contact the RLA at: info@rla.org.uk and quote reference: dg715 to receive 25% off your first year's membership.