#ExpertView: Meet the TDS Alternative Dispute Resolution team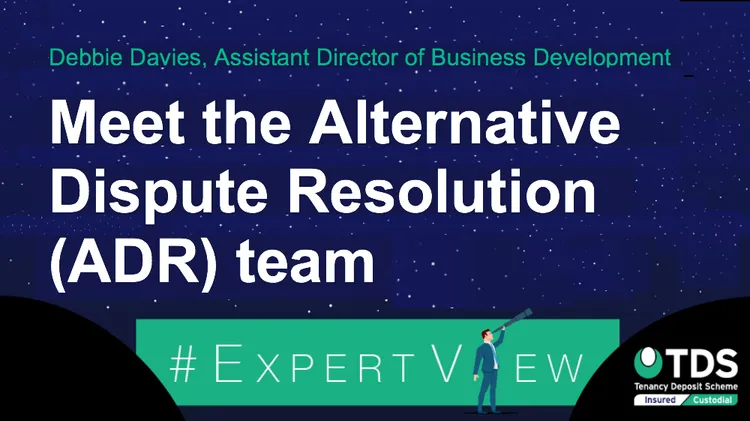 Along with the protection of tenancy deposits, a key role of Tenancy Deposit Scheme (TDS) is to provide free and impartial dispute resolution. Our Alternative Dispute Resolution (ADR) team work tirelessly with tenants, agents and landlords to compile evidence and cases before they go to adjudication. In today's #ExpertView blog, we meet two members of the team, Wafaa O'Sullivan and Sarah Gaughran.
Wafaa O'Sullivan, Dispute Resolution Executive
What does your job involve?
I work on new tenancy deposit dispute applications which involve inviting parties to either respond to a raised dispute or submit evidence. Once the cases have been reviewed, we can eventually make them available to our independent adjudicators. In addition, to make sure we deliver a great customer service, I assist in answering customer enquiries via telephone calls and emails.
What do you enjoy about your role? 
I enjoy the fact that I have my own cases to work on from start to finish – from receiving the applications to publishing the final reports. We become very familiar with the cases so I find it very interesting to support and learn from the process including the adjudicator's final decision and what it was based on.
What are the challenges you face in your job?
I've been in my current role as a Dispute Resolution Executive for over a year now and each day presents new challenges. Sometimes there are key deadlines to be met, or tenants and landlords looking for updates on the status of the case. It can be demanding at times, but it's rewarding to help customers through the ADR process.
What do you enjoy doing outside of work? 
On Friday nights I normally watch movies with a big bowl of popcorn. I also love spending time with my kids or catching up with friends.
Sarah Gaughran, Dispute Resolution Executive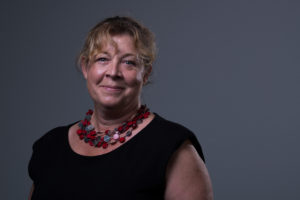 What does a typical day in your job involve?
It can vary from day to day, but I tend to start with publishing tenancy deposit cases and setting up new payments of cases that have concluded. I then begin dealing with new cases. There are a few different types of ADR cases including; new tenant notifications and agent/landlord claims, cases where we have not received claims from agents, cases where tenants have not responded and those where both the parties have responded.
We also deal with emails, post and phone queries from tenants, letting agents, landlords and the adjudication team. We sometimes deal with cases that require extra attention, such as when we are waiting for clarification from one of the parties.
What do you enjoy about your job?
I've always liked problem solving and in this job, I get to do it every day!
What do you enjoy doing outside of work?
I like to exercise and keep active. I enjoy walking my dog, going to Zumba classes and swimming.  We're lucky enough to have an outdoor pool in the town I live in – which is great to use all year round; only lightening can stop us!
About the author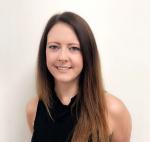 Debbie Davies joined TDS in July 2017 as the Assistant Director of Business Development.  She has an extensive background in the property industry with over 18 years' experience in residential lettings.
Debbie brings her passion for raising standards in the lettings industry into her role and is responsible for the digital marketing, advertising, communications and events management for TDS with a firm focus on business development across the TDS brand including TDS England & Wales, TDS Northern Ireland, TDS Academy and TDS Charitable Foundation.
About TDS:
Tenancy Deposit Scheme (TDS) is a Government-approved scheme for the protection of tenancy deposits; TDS offers both Insured and Custodial protection and also provides fair adjudication for disputes that arise over the tenancy deposits that we protect.
We provide invaluable training in tenancy deposit protection and disputes for agents and landlords through the TDS Academy as well as joining with MOL to provide the Technical Award in Residential Tenancy Deposits.
TDS Insured Scheme: where a TDS member can hold the tenancy deposits as stakeholder during the term of the tenancy.
TDS Custodial Scheme: where TDS hold the deposit for the duration of the tenancy.
TDS Academy: TDS provides property professionals with invaluable training in tenancy deposit protection and tenancy deposit disputes.
TDS Northern Ireland: TDS is Northern Ireland's leading and only not for profit tenancy deposit protection scheme.
TDS can only comment on the process for our scheme, other deposit protection schemes may have a different process/require different steps. Content is correct at the time of writing.
These views are those of the author alone and do not necessarily reflect the view of TDS, its officers and employees.
ARLA Propertymark: For agents who would like to stay up to date, you can contact Propertymark | ARLA at: join@propertymark.com. By being a member of Propertymark | ARLA you will be eligible for TDS Insured best headline rates.
RLA: If you are a landlord and would like to keep up to date with any changes that may affect you or your responsibilities, you can contact the RLA at: info@rla.org.uk and quote reference: dg715 to receive 25% off your first year's membership.