#ExpertView: MEES (Minimum Energy Efficiency Standards) Explained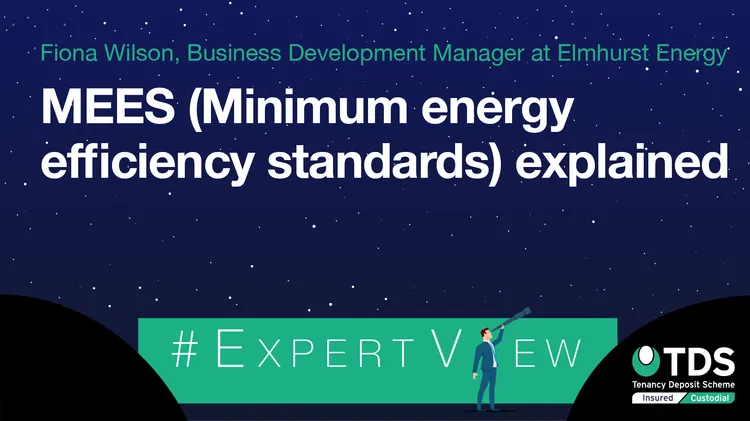 #ExpertView: MEES (Minimum Energy Efficiency Standards) Explained
In this week's #ExpertView, Fiona Wilson from Elmhurst Energy discusses MEES (Minimum Energy Efficiency Standards) regulations, requirements, implementation and exemptions for landlords and letting agents.
What is MEES?
MEES regulations were introduced to promote improvements to domestic private rented properties by applying a minimum energy efficiency rating. The regulation came into force for private rented properties in England and Wales on 1st April 2016 and covers both residential and commercial properties. In this article we will be focusing on what this means for domestic private rented properties.
The essence of the regulation is that private rental properties need to achieve an E rating or higher on their Energy Performance Certificate (EPC) in order to be let.
There are a few reasons why these regulations have been introduced, the top two are:
To meet the net zero carbon targets set by the Government
The Net Zero Carbon target set by the Government requires the UK to reduce its greenhouse gas emissions to net zero by 2050. The UK was the first to commit to this and the Government is keen to ensure that we meet this target. A lot of work is needed to decarbonise the grid, with energy efficiency improvements required for both commercial and domestic properties.
Fuel poverty is a separate issue. According to reports published in April 2020 by BEIS (Department for Business, Energy and Industrial Strategy) around 1 in 10 properties (10.3% of all households) in England are living in fuel poverty as of 2018. The report also highlights that 17.7% of private rental tenants are living in fuel poverty.
BEIS recently released a new consultation on the MEES regulations looking at the future changes that they would like to make to the legislation. The consultation 'Improving the energy performance of privately rented homes' outlines the next steps in MEES with the preferred scenario from BEIS being for all new tenancies (and changes to tenancy such as moving to a rolling contract) to have an EPC at Band C from 1st April 2025 and for all new tenancies to have an EPC Band C from 1st April 2028.
EPC Implementation
All Landlords are required to ensure that their property has an EPC rating of E or higher unless they have met the requirements for exemption. The implementation has been spread over a few years to make the process smoother:
From the 1st April 2018, any new lease for a property had to have an EPC rating of an E or above. This includes contract renewals, extensions or moving from a fixed term into a rolling contract.

From 1st April 2019 the regulation was amended to remove the 'no upfront cost' provision, meaning that if third party funding is not available then landlords need to self-fund the improvements.

From 1st April 2020 all privately rented properties are required to meet Band E or higher, regardless of whether there is a change in tenancy.
Funding for Energy Improvements
Until 1st April 2019 an exemption could be registered if there was no third-party funding available to cover the cost of the improvements, such as ECO (Energy Company Obligation) funding. This was changed in April of last year with landlords now required to spend up to £3,500 (including VAT) to make improvements to the property to bring its rating to an E. If they are eligible for third party funding, then they will only need to spend the difference between the funding and the spending cap.
For example, if £3,500 funding is available then the landlord does not need to contribute to the cost.

If the third-party funding covers £1,500 then the landlord is required to contribute £2,000.

If there is no funding available, then the landlord will need to contribute the full £3,500.
If the cost of the measures exceeds the spending cap then the landlord is required to install as many of the measures as they can, up to the spending cap. They can then register for an exemption based on the fact that "all relevant improvements have been installed and the property remains below an E."
What are the MEES exemptions and do I meet them?
As with any regulation there are always going to be exceptions to the rule. If you feel you qualify for a MEES exemption, you can apply online through the PRS Register site here. You will need to submit evidence of the reason for exemption, copies of reports from experts as well as a copy of the property's most recent EPC.
There are a number of reasons why a property can be exempt from the regulations, which include:
Wall Insulation Exemption – Where the application of the recommended wall insulation would have a negative impact on the property. You would need to submit an experts report to evidence this.

All recommended improvements have been made but the property remains below an E – Where no more measures can be applied to the property, or the spending cap has been reached and the property has not reached an E rating. Evidence for this will be a new EPC, information and evidence of measures applied and spending so far.

Below an E and no improvements can be made – Where there are no measures that can be applied to the property, regardless of cost. This would need to be evidenced with an EPC and expert reports.

Consent Exemption – Where consent is required to apply the measure(s) and this has been denied.

Devaluation Exemption – Where the measure(s) that can be applied would devalue the property by more than 5%. A report will need to be prepared by an independent RICS surveyor to evidence this.

Exemption on recently becoming a landlord – where a landlord has just taken on a property, they can register an exemption for 6 months to give them time to apply improvements to the property.
Landlords that previously registered a 'no cost to landlord' exemption, before the regulation change in 2019, will not be exempt for 5 years, but will instead need to have made improvements to their property by April 2020. Except for the old 'no cost to landlord' and the 'Exemption on recently becoming a landlord' the exemptions last for 5 years. This exemption however does not stay with the property. If a new landlord takes on the property, they will need to register a new exemption.
The role of the Energy Assessor in the process
A DEA (Domestic Energy Assessor) can provide landlords with an EPC for the property which will show the energy rating, as well as the recommendations for the property. A DEA can also explain the recommendations provided by the EPC and give you further information about MEES compliance and exemptions.
Elmhurst has been working hard to ensure that all of their members are kept up to date with the latest MEES regulations and that they have access to a variety of tools that can help them to help you. One tool they can offer is an Energy Report. An Energy Report is an RdSAP rating (the same as an EPC) that is not lodged to a register and is not a legally binding document. This gives the landlord an opportunity to find out the likely rating of their property and model the improvements, without lodging an official EPC. This can help with choosing the most effective measures for the property. Elmhurst registered DEAs also have access to a tool to create a report based on the recommendations of an EPC or Energy Report to help determine the best course of action.
Ask your local Elmhurst DEA about what they can do to help Landlords achieve their targets with MEES. You can search for a local assessor on Elmhurst's website: https://www.elmhurstenergy.co.uk/search-for-assessor
Further Reading and information
Elmhurst knows that the regulations and the rules around them can be confusing, so they have put together several factsheets and information sheets to help:
Additionally, BEIS has released a fuel poverty factsheet which is available to view on their website here. Full guidance on MEES, including the official Government documents, are available on the BEIS website here.
---
About the Author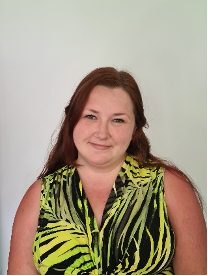 Fiona Wilson is a Business Development Manager with Elmhurst Energy, with a focus on existing customers in England and Wales. She joined Elmhurst Energy in 2016, having joined the team from NHER where she worked since 2007. Fiona is a well-known face in the energy efficiency industry, where her in-depth knowledge and technical specialism is indispensable to members. Her passion and enthusiasm for improving quality, providing assurance and promoting energy efficiency matches with Elmhurst's desire to provide industry leading training, accreditation and software.
---
About TDS
Tenancy Deposit Scheme (TDS) is the only not-for-profit, Government-approved scheme for the protection of tenancy deposits. TDS provides impartial adjudication for any disputes that may arise over the tenancy deposits that we protect.
Join TDS Custodial: Where TDS hold the deposit for the duration of the tenancy. Agents, you can protect your deposits for FREE today here.
Or you can request a personalised demo of the database to discuss how TDS Custodial could streamline your deposit protection process here.
TDS can only comment on the process for our scheme, other deposit protection schemes may have a different process/require different steps. Content is correct at the time of writing.
These views are those of the author alone and do not necessarily reflect the view of TDS, its officers and employees.