#ExpertView: Kate Faulkner and TDS launch report into conflicts in the PRS
Property expert Kate Faulkner says conflicts arise through poor communication and a lack of knowledge of where responsibilities lie.
Kate advocates for the introduction of maintenance schedules and legal clarity.
Property expert Kate Faulkner has called for greater education of tenants and landlords of their respective rights and responsibilities in the rented sector to minimise conflicts.
The founder of PropertyChecklists.com and consultancy Designs on Property Ltd made the call in a report on reducing conflicts in the PRS on behalf of Tenancy Deposit Scheme's (TDS) Charitable Foundation. The fifth in its series, Kate's reports for TDS are focussed on meeting the Foundation's aims of educating and raising standards in the industry.
She outlines the leading causes of disagreement between landlords, tenants and agents caused by poor communication and unclear divisions of responsibility between the parties.
---
Anyone who has ever been a landlord or tenant will likely have experienced some level of conflict – whether with an agent who won't fix an issue, a tenant behind on rent, or a deposit deduction dispute. They are remarkably commonplace in the PRS but they don't have to be.
The main areas of conflict usually centre around money; maintenance, deposit disputes, rental arrears and fees, for example, although for tenants the latter won't be an issue for long.
There is a clear lack of education on where rights and responsibilities lie. Tenants may expect too much of an agent, assuming their rent covers small maintenance issues like changing light bulbs and many landlords also fail to consider or budget for essential maintenance that any property may need over multiple years of occupation.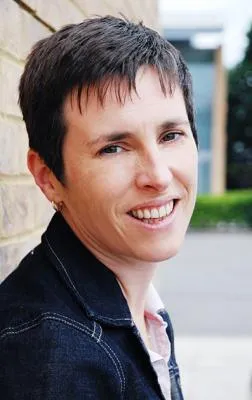 The sector as a whole needs to take more responsibility to educate landlords and tenants in particular about the divisions of responsibility during a tenancy. Many conflicts could be easily avoided with a full and comprehensive, professionally undertaken inventory that clarify what qualifies as 'wear and tear' and what constitutes damage to a property.
Lenders, insurers and mortgage brokers also have a role to play in preparing landlords for the costs of maintaining a rental property. Introducing maintenance schedules at this stage would almost certainly reduce conflicts between landlords and their agents and tenants further down the line.
Information and guidance for tenants, particularly at the beginning of a tenancy is limited at best. The rise of property portals has led many tenants to focus purely on the property they want to rent often forgetting how important using a quality and reliable landlord or agent is.
Landlords who use an agent should also take care to select a reputable one with the necessary skills and knowledge to successfully let their property. To make the entire process more transparent and user-friendly, I would like to see government-prescribed regulation of letting agents.
While there are many brilliant, hard-working and honest agents in the industry, there are still rogues who let unsafe or illegal properties. When faced with a conflict with an agent professional support bodies like ARLA or RICS are there to help, so landlords and tenants should choose agents who are members of them or similar organisations. Only around half of landlords questioned for this report knew where to turn to resolve a problem with an agent.
Each conflict raised in the PRS has its own unique set of circumstances, but by and large most are born of a lack of education and knowledge, or a breakdown in communication. By resolving these issues, conflicts can be dramatically reduced, improving the PRS for everyone involved.
---
Kate's full report is available online at: https://bit.ly/TDS_confl 
---
The Tenancy Deposit Scheme (TDS) is a government approved scheme for the protection of tenancy deposits; we offer both insured and custodial protection. We also provide fair adjudication for disputes that arise over the tenancy deposits that we protect.
These views are those of the author alone and do not necessarily reflect the view of TDS, its officers and employees. Content is correct at the time of writing.