#ExpertView: EPC Legislation Explained For Landlords And Tenants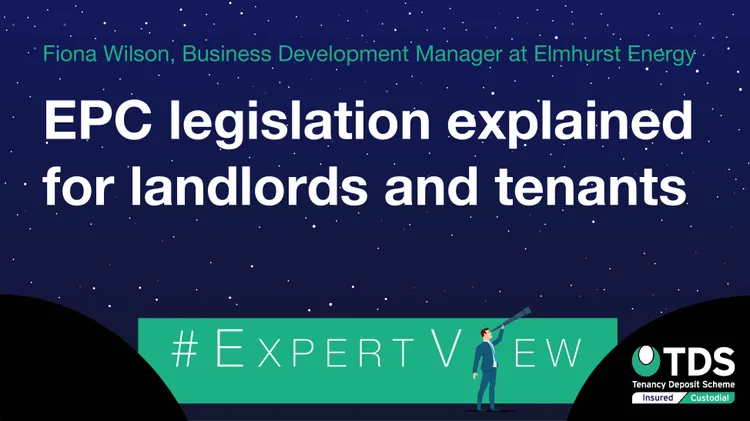 In this week's #ExpertView, Fiona Wilson from Elmhurst Energy explains the latest on Energy Performance Certificates (EPCs) in light of the recent Minimum Energy Efficiency Standards (MEES) legislation when, on 1 April 2020, it became illegal for landlords to rent out a private residential property with an EPC rating of F or G.
Landlords and tenants alike will find this particularly informative.
EPCs were introduced back in 2007, and since then we have seen over 18 million Domestic EPCs lodged to the Central Register in England and Wales. The legislation itself comes from a European Directive (the EPBD) and following Brexit has since been enshrined into British law. With new initiatives being introduced by Government, involving the EPC and the data collected, we can be confident that the EPC is here to stay.
You will no doubt have heard about EPC ratings more frequently as the MEES have been introduced, but they have been around for some time now. You may have an EPC that is five, six, seven or maybe even ten years old. The EPC itself hasn't changed much since its inception, with some tweaks and amendments over the years to the data that is collected and the overall calculation.
These small changes all add up and whilst an EPC can be valid for up to 10 years, the older your EPC is, the more likely it is to have a different rating to one produced today. The rating can also change if you have undertaken any work on the property, such as a new boiler. So, it is best practise to get a new EPC as and when you have made changes to the property. The Legislation behind EPCs covers not only when an EPC is required (for marketed sale or rental), but also covers the requirements for the energy assessor and the accreditation schemes.
Interest in energy efficiency and saving money on fuel bills has intensified over the past few years, which is why we are seeing an increased demand for accurate and consistent EPCs. Tenants are now looking not only at the properties based on size and location but also on how much it will cost them to run and its carbon footprint. Below we have covered some of the frequently asked questions about EPCs and the rules around them.
What is an EPC?
Simply put an EPC is a document that uses a standard format and methodology for data collection and calculations, to estimate the properties current energy use as well as its potential energy use if recommendations from the report are applied. By using a single methodology, properties in different areas can be compared.
The methodology itself is called Reduced Data Standard Assessment Procedure (RDSAP) and makes certain assumptions about the property. Based on the property's age, or age of any extensions, it will assume certain insulation levels. The assumptions around insulation levels can be changed if there is clear visual evidence that the property has had additional insulation, or you can provide the energy assessor with clear evidence. It will also assume how many people are living there based on the number of bedrooms (standard occupancy).
The downside is that in using standard occupancy, the value of the bills will not always be accurate however, they will be the same across each EPC.
In order for an EPC to be used it will need to be:
Completed on the property in question
Under 10 years old
Lodged by an Accredited Domestic Energy Assessor (DEA)
Available on the Central Register
When do you need an EPC?
A property has to have a valid EPC before being marketed for Sale or Let. If you are taking part in, or are applying for certain initiatives/funding, you may be required to get a new EPC in order to gain access to this funding or to prove that the work has been completed. A perfect example of this was the Feed-in tariff (FIT) scheme which allowed you to apply to receive payments from your energy supplier if you generated your own electricity, for example with solar panels or a wind turbine.
Who can produce an EPC?
EPCs on domestic properties must be completed by a Domestic Energy Assessor (DEA). That DEA will need to be qualified and registered with one of the available Accreditation Schemes, such as Elmhurst Energy.
As part of their membership to an Accreditation they will need to:
Have an up to date DBS check on file with their Accreditation Scheme (this is renewed regularly)
Complete continued learning (CPD) each year and provide a record of this to their scheme
Undertake several audits on their EPCs over the year. This is where the scheme will ask for all the data they have gathered and make sure that the inputs match
Covered by Personal Indemnity (PI) and Public Liability (PL) insurance
In exchange their Accreditation Scheme will give them:
Access to software and calculation tools to complete their work
Ability to lodge the EPCs to the Central Register
Access to regular updates
Training on any upcoming changes
Technical support for software and complicated queries
Accreditation Schemes can also help the customer of the energy assessor if they have queries or concerns about a report and cannot reach the energy assessor. They are also in place to act as an escalation point for any complaints.
How is an EPC carried out?
The DEA will need access to all parts of the property, including the garden, loft, basement and all rooms, however it is a non-invasive survey meaning the energy assessor does not need to drill into walls, lift carpet or loft boarding. If you have made any changes to the property, such as additional insulation that can't be seen (underfloor, loft insulation under boards or cavity wall insulation), provide details of them with all of the information you can including invoices, work orders and any photographs of the installation.
They will gather a variety of information including photographs and measurements, collected on paper or a mobile device. The energy assessor will then lodge the report, on the register, once they have carried out the assessment and any additional information that may be required has been collected. At this point the customer will receive a link to the EPC, which should be provided to your Letting Agent, and kept for your own records.
This summary of EPCs and the legislation will hopefully have given you some useful background into those A-G rating reports that you have seen so often. For further guides and information on EPCs, visit Elmhurst Energy.
Found this article interesting? Read more about MEES legislation here: #ExpertView: The Countdown to MEES
---
About the Author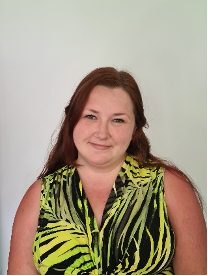 Fiona Wilson
Business Development Manager at Elmhurst Energy
Fiona Wilson is a Business Development Manager with Elmhurst Energy, focusing on existing customers in England and Wales. She joined Elmhurst Energy in 2016, having joined the team from NHER where she worked since 2007. Fiona is a well-known face in the energy efficiency industry, her in-depth knowledge and technical specialism is indispensable to members. Her passion and enthusiasm for improving quality, providing assurance, and promoting energy efficiency matches with the Elmhurst desire to provide industry leading training, accreditation and software.
---
About TDS
TDS Custodial: where TDS hold the deposit for the duration of the tenancy. Landlords, you can protect your deposits for FREE today.
TDS Insured for landlords: where a TDS customer can hold the tenancy deposits as stakeholder during the term of the tenancy. Join TDS Insured today.
Tenancy Deposit Scheme (TDS) is a Government-approved scheme for the protection of tenancy deposits; TDS offers both Insured and Custodial protection and provides fair adjudication for disputes that arise over the tenancy deposits that we protect.
TDS can only comment on the process for our scheme, other deposit protection schemes may have a different process/require different steps. Content is correct at the time of writing.
These views are those of the author alone and do not necessarily reflect the view of TDS, its officers and employees.
---