Best Companies Day
Having won a place on the coveted best companies to work for in 2017 list by the Sunday Times, the Tenancy Deposit Scheme was determined to celebrate in style. On National Best Companies Day (March 3rd 2017) TDS colleagues came into work to find the office proudly decorated in the best company theme.
There was more in store for staff as at 10:15 all members were called to the canteen to listen to an announcement from Steve Harriott, CEO, about what this win means to TDS. After his speech flutes of prosecco and slices of a celebratory card were distributed to some very happy colleagues.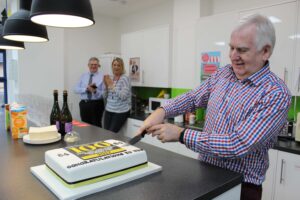 TDS had also decided to hold a bring and bake sale to allow colleagues to celebrate while also raising money for good causes in the local community. A great range of items had been donated, such as clothes, books and DVDs, games, and kitchenware – there was even a dog crate! In addition, many colleagues had also baked cookies, brownies and cakes!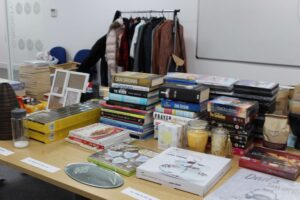 All the money raised at our bring and bake sale went to two local charities, as voted for by TDS colleagues. The two charities chosen were the Peace Hospice and Dacorum Emergency Night Shelter (DENS). Both charities were able to send representatives on the day so that colleagues were able to get a real feel for the good that their fundraising would help to achieve.
With all the food and cakes, it's no wonder that TDS colleagues were unable to finish the wonderful buffet style lunch laid out for them, so in the spirit of giving, the untouched leftovers were donated to the DENS foodbank.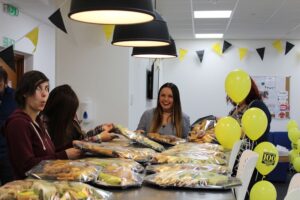 As this well-known award is based on employee engagement and development, TDS is very pleased to have achieved success and our plans to continue to develop mean that we will be aiming higher next year. In total, colleagues managed to raise £410, and with TDS matching, we will be donating a total of £820!