TDS' #AskTDS blog series answers a tenant, landlord or agent's question. This week, Josanne Leon, Head of HR at Tenancy Deposit Scheme (TDS) answers the question: "TDS recently won the CSE Award, what is this?"
At TDS, we work hard to continuously improve our customer service levels for our new and existing members. We have recently been re-awarded the Customer Service Excellence (CSE) accreditation, after holding it since 2012, making us the only Government-approved tenancy deposit protection (TDP) scheme to hold the accreditation.
Gaining this accreditation involves assessors interviewing TDS and our members to ensure we meet all 57 areas of criteria for the award. The standard is awarded for efficient, effective, excellent, equitable and empowering services, and is testament to the hard work of all our colleagues at TDS.
Our customer service levels are of utmost importance to us and we've got dedicated operations teams who work tirelessly to answer your questions and provide advice on topics ranging from registrations to tenant change-overs, deductions and disputes.
When you contact TDS, you get through to a person rather than a computer and we're proud of our call and email answering times – with calls answered within 30 seconds and emails responded to within just a few hours (July 2018 averages).
The award comes, coincidentally, as we bolster our customer service team with the appointments of François Josserand as Chief Technology Officer (CTO) and Louise Walton as Head of Customer Experience.
The double-hire is a statement of intent. It shows that we're not complacent to rest on our laurels but to keep on identifying areas where we can improve further; for instance, refining the online self-registration experience while maintaining friendly, personal and effective operations teams to handle enquiries.
We'll always be on the ground, talking and listening to landlords, agents and tenants, and will continue to champion excellent customer service levels.  While we're using technology to make your experience better, faster and more secure, we'll never forget the fact that the computers don't always have all the answers and very often you just want to speak to a real person.
You can find out more about both TDS Insured and Custodial schemes and join TDS at: https://www.tenancydepositscheme.com
About Josanne Leon: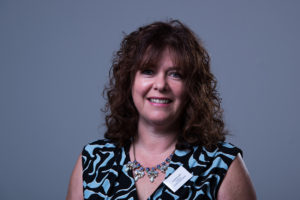 Josanne has extensive experience within Human Resources predominately within the IT industry as well a number of years working in the Lettings industry. She has been with TDS since 2010 and manages our Human Resources function.
About TDS:
Tenancy Deposit Scheme (TDS) is a government-approved scheme for the protection of tenancy deposits; TDS offers both Insured and Custodial protection and also provides fair adjudication for disputes that arise over the tenancy deposits that we protect.
We provide invaluable training in tenancy deposit protection and disputes for agents and landlords through the TDS Academy as well as joining with MOL to provide the Technical Award in Residential Tenancy Deposits.
TDS Insured Scheme: where a TDS member can hold the tenancy deposits as stakeholder during the term of the tenancy.
TDS Custodial Scheme: where TDS hold the deposit for the duration of the tenancy.
TDS Academy: TDS provides property professionals with invaluable training in tenancy deposit protection and tenancy deposit disputes.
TDS Northern Ireland: TDS is Northern Ireland's leading and only not-for-profit tenancy deposit protection scheme.
TDS can only comment on the process for our scheme, other deposit protection schemes may have a different process/require different steps. Content is correct at the time of writing.
These views are those of the author alone and do not necessarily reflect the view of TDS, its officers and employees.