Ask TDS: Can I win a dispute by default?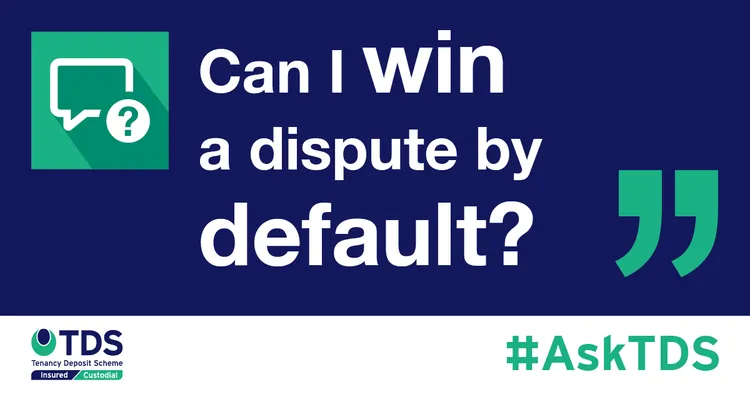 The Tenancy Deposit Scheme (TDS) is a government approved scheme for the protection of tenancy deposits; we offer both insured and custodial protection. We also provide fair adjudication for disputes that arise over the tenancy deposits that we protect. This article has been written in response to a tenant's query: "Can I win a dispute by default?"
---
This question, asked by a tenant in dispute, was based on the fact that the landlord/agent had not responded to TDS' request for evidence. The tenant wanted to know, if the landlord or agent doesn't respond would the deposit automatically be given to the tenant?
If the other party does not respond:
If the deadline passes and one party has not responded despite reminders being sent by TDS, then the case will go to adjudication. In these circumstances, it is likely that the case will be awarded in favour of the applicant who submitted their evidence.
No case will be decided "by default" but we do urge all parties involved to submit their evidence to ensure they have given themselves the best opportunity of success.
If the other party withdraws consent:
In cases where the other party withdraws consent for TDS to adjudicate over the deposit deductions then TDS will be unable to adjudicate.
If one party is intending to take the deposit matter to court, then they could withdraw consent for TDS to adjudicate. During the time the issue is at court, TDS will hold the deposit money until court proceedings are concluded.
---
TDS does not award disputed deposits by default, however, if one party does not respond then it is likely that the award will be made to the party who did submit evidence.