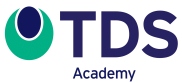 TDS Academy provides property professionals with invaluable training in tenancy deposit protection and tenancy deposit disputes.
Click on the tabs to the left to find out what you will learn and when you can attend our courses.
All attendees receive a certificate which you can use to gain CPD points.